Getting Divorced? Why You May Still Need A Family Therapist
Think you can only call in a family therapist to piece back together your relationship? Think again.
When you got married, you created a family — a family of two. Over the years your family may have expanded to include a goldfish, a dog or cat, and kids. What if you you decide to get divorced? You may not think so at the time, but you're still a family — a family with two homes, but still a family. That's why working with a family therapist, a helping professional who specializes in looking at a family as a whole, may be just the person to help you and your ex navigate the choppy waters of divorce.
You're probably wondering something like "How do I know if a family therapist would be helpful to my specific situation?" My best answer is to look at each family member individually. Has any one of them had marked changes in behavior (especially exhibiting combative behavior), or started relying inappropriately on other family members? If even one of your family members fits these descriptions, chances are your family could benefit from working with a therapist.
When changes like these happen suddenly, it's easy to admit that professional help is called for. What happens more often, though, is that the changes emerge slowly — or that they get obscured by the chaos you are experiencing amidst all the divorce. Because I know how difficult it can be to go through divorce and still attend to the kids (not to mention, yourself!), here's a list of some behavioral changes you'll want to be on the lookout for:
Irrational fears
Compulsive behavior
Sleeping or eating problems
Guilt
Change in personality
Persistent sadness
Depression
Acting younger than chronological age
Fear of being separated from either or both parents
Acting out
Manipulation
Academic problems
Peer and/or sibling relationship problems
The key here is to take a step back from all that's going on in your life and really think about each of your children. Think back to how they behaved before the tides of divorce enveloped your family. Look at the changes in behavior and ask yourself if they're consistent with their developmental stage. For example, a pre-teen girl will often become moody as part of all the hormonal changes her body is going through. If you have a pre-teen daughter who is moody, it might just be consistent with her developmental stage. However, if you have any concerns or questions about what is and isn't appropriate, it's best to seek outside help. I always direct my clients toward being cautious and enlisting the help of a professional like a family therapist.
What I find fascinating about this list of behavioral changes to be way of is that it so closely mirrors what you are probably experiencing as a result of the divorce. The important thing to remember is that children have fewer personal resources and life experience to help them navigate the chaos of divorce, and having a helping professional like a family therapist on their side can be priceless not only for the children, but for offering each parent enough space to find their own way to singlehood.
Even if the children are weathering the divorce well, there may still be an opportunity for a family therapist to make things better. For example, if you and your ex are fighting incessantly through the legal system, or if your fights in front of the children are so volatile that they repeatedly try to stop the arguments. More subtle signs that your family might benefit from working with a family therapist include:
Either you or your ex regularly puts down or badmouths the other in front of the children
Either you or your ex uses the children to carry messages between the two of you
Either you or your ex uses the children to spy on the other
Either you or your ex relies on any one of your children for high levels of emotional support
Either you or your ex relies on any one of your children for major responsibilities in the home
Either you or your ex experiences depression or anxiety
A great family therapist can help significantly decrease divorce stress because the family — even with its two homes — will function better. There will be less conflict between the parents, fewer problems with the kids at school and fewer sibling conflicts. That doesn't mean that the family will be stress-free and perfectly adjusted (no one ever is); it just means that things will be less chaotic and the murky waters of divorce will become more calm and clear. A family therapist could just be the life vest you've been looking for.
Your Functional Divorce Assignment:
Which of the items in the lists above reminded you of what's going on in your family?
Divorce is stressful on the entire family and each family member will respond differently to the stresses. By continuing to work together as a family despite having two different homes, children will realize they still have both their parents on their side. A family therapist is a great resource to help your family continue to work together.
If you decide you need a family therapist, ask for referrals from your attorney, family and friends.
Not every family therapist will be a perfect match for your family. You'll want to carefully evaluate your options to find the correct one for your family. The referrals are just the starting point; you and your family will want to interview at least two family therapists before deciding which will be the best to support all of you as your family changes through divorce.
I'm Dr. Karen Finn, a divorce coach and advisor helping people just like you who are dealing with the stress and pain of divorce. You can join my newsletter list for free weekly advice. If you're interested in taking the first step toward working with me, you can schedule an introductory private coaching session.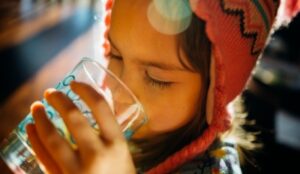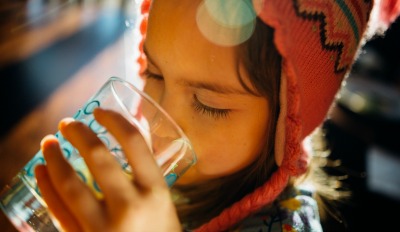 After divorce most parents believe they are co-parenting with a difficult ex – usually because the divorce is hurts. These tips can help make parenting easier.
Read More