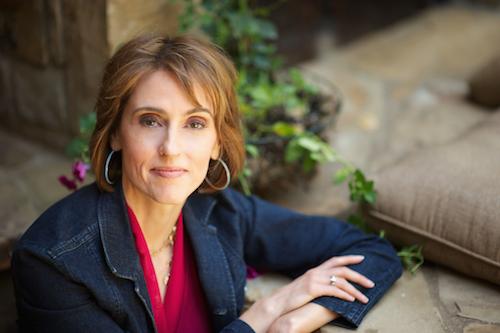 My guess is you want to learn more about me because you're at a fork in the road…
You're either trying to figure out if you should stay in your marriage, proceed with a divorce, or you're trying to figure out how to move forward with the decision you or your spouse has already made.
Knowing which way to go at the fork isn't easy. But you do have to make a decision because if you don't, you're going to stay stuck in exactly the same place you are in today. And I can guess by the very fact that you're here, on my website, that where you are today isn't a good place to be.
I know because I've been where you are. Like many of my clients, I struggled for years trying to make my marriage work. I wasn't successful. It was truly heartbreaking. After a lot of soul searching, I realized like you that I had to take another path. I couldn't survive and be his wife at the same time. And in the end, the decision helped save me. It's my hope that by working together, I can help you save yourself as well. (If you're curious, you can read more about my personal story here.)
The choice to get a divorce wasn't easy. Divorce never is. But, I learned a lot from my experience about who I am and what I need in a relationship and from a life partner. Probably the most important thing I learned was that I needed to change more than just my marital status. I needed to change me.
One strong realization that happened early in the divorce process was I recognized that I needed to change my career. I was very good at what I did, but I didn't feel fulfilled. It might surprise you to know that I have a doctorate in Chemical Engineering. I'm not a Psychologist or some other -ologist you'd normally associate with a divorce coach. My experience in a very literal world brought me incredible insight in a more emotional one. My calling became abundantly clear: I wanted to help people who were struggling in the same way that I had.
And for me, that doesn't mean that someone must get divorced. The truth is that for many of my clients, the process of working on an ending leads to reconciliation with their spouse. Perhaps that's your path as well.
If my training in Chemical Engineering taught me anything, it's to look at every problem from ALL sides. Sometimes that means getting back together and sometimes it means separating. Either way, my clients know that if they walk down the path of getting a divorce that they will have no regrets. We look at it all to make sure that ending your marriage is the right step. If it's not, we work on reconciling. If it is, we take those next precious steps to a functional and healthy divorce. One that takes your needs, your spouse's and your kid's needs into account.
Either way, we do it together.
If you're looking for a partner to help you make one of the most critical, important steps in your life, I am here to help. You can schedule a private and considerate consultation with me.