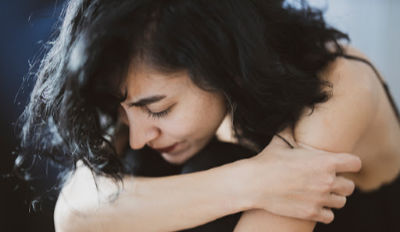 What Makes Grief After Divorce So Hard?
The surprising reason is happiness.
A divorce can feel like a tornado has come through and wiped from the face of the earth everything you thought your life was. You're walking around in a state of shock trying to make sense of what has happened. And you're just not finding much of anything to rebuild your life upon. The grief can simply be overwhelming.
Why is it like this? Why do divorces hurt so much?
As odd as it may sound, we experience such profound grief after divorce because of our search for happiness. The search for happiness is in our DNA. It's one of our primal drives. We'll find temporary highs of happiness through movies, TV shows, thrills, adventure vacations, and even songs. But none of these totally satisfy our drive. The real path to happiness is both much simpler and more complex than that.
Relationships — profoundly meaningful relationships — according to a 2012 AARP Survey, are a key enabler for happiness. Seligman, the author of Flourish, further states that positive relationships are not only key to happiness, but well-being in general. And yet different types of relationships provide us with different types of happiness. Obviously, this begs the questions: What are the most meaningful and powerful relationships of all? Which ones have the potential for providing us the greatest happiness?
Although our family and friends can provide us with a sense of belonging and happiness, they do not provide us with our greatest happiness. There is a more meaningful and profound relationship. The holy grail of happiness is our intimate relationship — our relationship with our significant other. At a gut level, we all know this is true. This innate knowledge leads us to hope that once we've found "the one," we're set. We've got exactly the relationship we need for happiness to flourish for the rest of our lives. We believe that somehow now all of our troubles are over too.
Unfortunately, not all intimate relationships last a lifetime. And when they end, we're grief-stricken and often inconsolable. We find ourselves falling from bliss into hell on Earth. We feel lost, alone, and unlovable. We can also feel angry, betrayed and a myriad of other emotions as we deal with the grief and stress of losing what we thought was our key to sustained happiness and well-being.
We're struggling not only with the loss of our partner, but our grief causes us to ask deeper questions: Who am I — really? Can I ever be happy again? Could anyone truly love me in a deeply meaningful and profound way? This is why the grief of a breakup is so difficult. It's not just the loss of love and the other, but the loss of who we thought we were and our dream of ultimate happiness.
I'm Dr. Karen Finn, a divorce coach and advisor helping people just like you who are dealing with the stress and pain of divorce. You can join my newsletter list for free weekly advice. And if you're interested in taking the first step toward working with me, you can schedule an introductory private coaching session.
This article was originally published on YourTango.
FacebookTweetPin Whatever you bring with you to your divorce will color your experience. Make sure you're bringing what you want to have! My husband and I are going through the process of selling our home and buying a new one. If you've ever gone through the sale and purchase of a home, you know how…
Read More