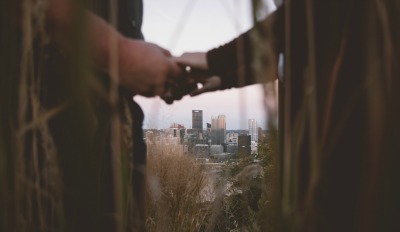 5 Incredible Factors You Must Consider When You Divorce Later in Life
Divorce is no walk in the park at any age. But, when you are older, it can be particularly painful. To help you with this tough transition, here are a few important tips.
Meeting New People
Friendships outside of your marriage may be affected by your divorce. It can force friends to choose sides and leave you feeling defensive and lonely. Do not let yourself be isolated. Potential social interaction outlets might include volunteer activities, hitting the campaign trail for your favorite cause or candidate, or going to community events. Yet, you should not immediately jump into a new relationship. This is especially true if the divorce is not final.
Your Kids Will Still Be a Factor
Visitation orders and child support are not part of the discussion in most gray divorces. But, the divorce proceedings may still involve adult children. It is not unusual for adult children to rely on their parents for financial support. Unless the child is in school or has a disability, support for adult children is not generally something written into a divorce agreement. However, your sons or daughters are likely to react emotionally to your divorce.
You Will Likely Lose Half of Your Retirement Money
Retirement funds and other assets are commonly split evenly even if one spouse was at-fault for the divorce. Once your retirement savings are cut in half, they may not look like much and you may worry about how you'll be able to afford long-term health care costs or the prospect of moving into assisted living facilities. To avoid making alimony payments, many seniors offer up more of their pension. Yet, you should be careful when doing this since it may not be in your best interest to trade potentially taxable income for tax-favored investments.
No One Benefits from Bitterness
Try to keep conversations neutral with your soon-to-be ex as emotions tend to run high during a divorce. Having a contentious divorce only makes things worse. Of course, being amicable with your ex does not mean you have to be an open book. Your spouse could get considerable negotiating power over you when you share info about favorite possessions, desired assets, and future plans. Instead, keep your relationship business-like.
Keeping Your House May Not Be Worth It
Giving up your marital residence is hard. When courts split assets evenly, it just makes financial sense to give up a longtime home. If you take the house, your spouse will get something to balance it out. Also, keep in mind that the home will just remind you of the marriage that is now over.
Getting through divorce can be a difficult and unsettling challenge, but it is one that you can recover from, if you allow yourself to move on. Learning how to forgive yourself and even your ex, is an essential part of the process which will allow you ultimately to look towards the future with fresh hope.
While there will naturally be a grieving period involved with the end of a marriage, it's important not to have your head in the sand. By tackling some of the more difficult aspects of divorce head-on, this is the quickest way to get through this rough phase of your life and to find new energy to be able to move forward. Of course, having the right support system in place is vital and you may feel that you could benefit from some personalized divorce coaching. Having someone there to cheer you on and guide you through specific challenges is a great way to put your fears aside and embrace the rest of your life after marriage.
I'm Dr. Karen Finn, a divorce and personal life coach helping people just like you who are looking for advice and support in healing after divorce. You can join my newsletter list for free weekly advice. And, if you're ready, you can take the first step toward working with me as your personal coach by scheduling a private consultation.
Sometimes you discover that little things make a big difference. Here's a story of how one woman's simple gesture made a big difference.
Read More
Use these simple tips to stop negative thoughts and speed your healing after divorce.
Read More