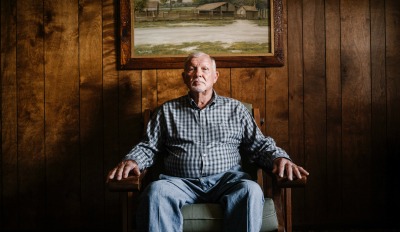 How To Get Over A Divorce After A Long Marriage
These 8 suggestions will help you discover how to get over a divorce after a long marriage.
After being married for a while, it's natural to begin identifying yourself in the context of marriage and family. So, knowing how to get over a divorce after a long marriage would therefore be as unnatural as forgetting your role as wife, mother, husband, father.
If you have been married long enough to start celebrating your precious-metal anniversaries, you may be part of the "gray divorce revolution." Even if you are still on the road to 25, being married long enough to raise children to adulthood will make a divorce feel much the same as a gray divorce.
According to Pew Research Center, divorce rates from 1990-2015 showed a surprising age-dependent trend. While the divorce rates declined among those 25-39 (-21%), and slightly increased (+14%) for those 40-49, it more than doubled (109%) for those over 50, and tripled for those over 65.
Even though the rate of divorce is still almost twice as high for those under 50 as for those 50 and over, the trend is alarming, if not interestingly revealing.
Sometimes gray divorce is the result of empty nest syndrome. Sometimes it falls to indiscretion by one or both partners. Sometimes it is just a reflection of the easy access to and social acceptance of divorce.
Whatever impetus pulls the plug, knowing how to get over a divorce after a long marriage is rarely as easy as signing away the union.
Especially for those who are shell-shocked by a partner's decision to divorce late in the marriage, the loss can feel like a death. And the depth of pain, anger and bitterness can both come as a surprise and stunt the healing process.
If you find yourself in this growing population of those divorcing later in life, you may feel empty, confused, and even needy. It's only natural to hunger to feel loved and wanted again.
It's also natural to feel overwhelmed by the new pragmatics of your life — financial, professional, custodial, residential.
If you are wondering how to get over a divorce after a long marriage, consider the following practical and emotionally-targeted suggestions:
Don't spend your energy on blame.
Not toward yourself, and not even toward your ex. There can be a fine line between "responsibility" and "blame," but only one of them carries the potential for growth. Think about what led to the divorce, including your role in it. But don't allow blame to consume you.
Remember that you are not alone.
Boy, at times you'll be convinced you're nothing but alone! The better part of your life has been spent melding into a oneness with someone who is no longer there. You may wonder if your friends and acquaintances love you as "you," or you as "married you."

But pause and consider that your ex is not the only one who has claimed love for you. And some of those people carry the unconditional, "forever" kind of love.

Some may also even cherish the opportunity to reconnect with you on terms not dependent on your ex's limitations. Seek them out. Let them in. "Alone time" doesn't have to equal "being alone."

Build a loving circle around your heart.
If your social life doesn't embrace and support your new life with compassion and sensitivity, step away from it.

Facebook and other social media can be more damning than kind, so don't be afraid to hit "delete" or at least "pause." The last thing you need is to have your face rubbed in all the anniversary and Valentine's Day wish-wash of your seemingly no-problems Facebook friends.

Let the real you shine through.
Remember who you are. You, not "you-+-one."

You may be long past being the kid you were in college or when you first married, but there are indelible treasures that have always defined you. Reconnecting with that constancy can be a great emotional security. It can also help teach you how to get over a divorce after a long marriage.

Knowing that the best of who you have always been is still there is like having an automatic best friend in your corner.

Minimize.While divorce is, by its very nature, a sort of minimizing, clinging to everything you can may work against you. One of the bravest actions you can take is to let go of things that keep you steeped in painful memories and old habits.Leaving a home that you bought or built together can feel like leaving your heart on the curb. But remaining in it will likely prevent you from fully moving on.

Physically downsizing is one of the best tangible exercises in clearing room for your life and heart to be filled again…in ways you choose to fill them. Dare to go small for a while. More "stuff" just means more clutter. More space just means more cleaning. Your focus needs to be on healing. You'll thank yourself, trust me.

Get real about your finances.
Even before the divorce, it is imperative that you have a thorough and detailed grip on your assets and debts. What used to fund one household now has to fund two, and that may mean a return to the workforce. If you and your ex are already retired, you may be on a fixed income or living off investments.

Frighteningly, gray-divorced women are disproportionately at risk of living in poverty. A financial advisor is a worthwhile investment prior to finalizing your divorce. A clear perspective, even with a tough swallow, will take one more potential surprise out of the picture and help you to move forward with clarity and direction.

Consider a bold, new living arrangement.
An increasing percentage of baby boomers (those born between 1946 and 1964) are living as singles. Many chose not to marry, and many have divorced and chosen not to remarry. That means an evolving approach to living arrangements for the aging population.

We all remember The Golden Girls, and women across their viewing audience have long held their progressive arrangement close to heart for future reference. And now there is a company that will actually help you create your own house-of-friendship. No surprise here, it is aptly called Golden Girls Network.




Find your peeps.Join a group or two that draws you into your interests and out of your shell. It's an ideal, invigorating way to feel loved and wanted without needing to re-enter the dating arena sooner than you are ready to.
Just as with grief, there is no two-point way to get over a divorce after a long marriage. You will likely feel "unidentified" for a while, and wonder how you ended up here and what is left to look forward to.
Adverse situations always call upon our choice of perspective to be our compass. Stepping out of a long marriage into a life of singlehood, a young workforce and an underfunded retirement account can sound terrifying. But it can also open countless doors to new adventures and a happier sense of self.
Step forward with faith and hope, and embrace the grace of the present. Today always holds more promise than yesterday.
I'm Dr. Karen Finn, a divorce and life coach. If you would like additional help in getting over your divorce, I can help. You can join my newsletter list for free weekly advice. And, if you're ready, you can take the first step toward working with me as your personal coach by scheduling a private consultation.
Looking for more information about getting over your divorce after a long marriage? Check out the other articles in Healing After Divorce.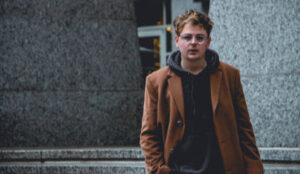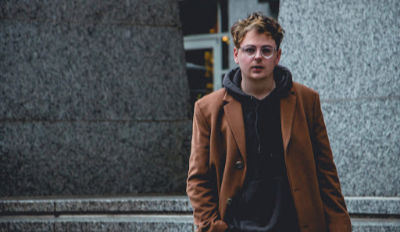 Learning the steps to healing after divorce provides distinct benefits that will help you get over the end of your marriage much more quickly.
Read More