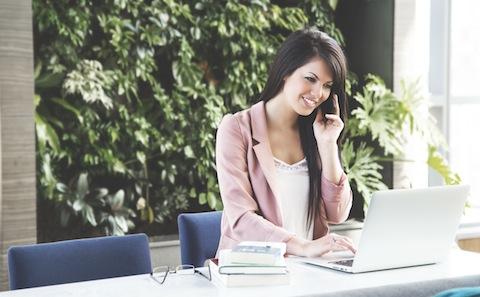 Karen says, "The most important thing for you to understand about working with me is that I'm a coach. I'm not a therapist, counselor, psychologist, or psychiatrist. My work often complements the work you might choose to do with a therapist, but it is unique. Let me tell you how..."
The men and women who work with me aren't looking for a diagnosis of a dysfunction. They just aren't sure if it's possible to be happy after divorce.
They're basically healthy and self-motivated, but what they're currently experiencing is new and confusing. They want someone to help them who's been where they are, survived it and found happiness again.
That's why people choose to work with me. It's why you might choose to work with me too.
The best way to get started is to schedule your Private Consultation. Our 30-minute conversation will help you get a feel for what coaching with me is like.  It also helps me to determine how I can best help you and if we're a fit to work together.
How will I do this? Easily and simply.
I want to hear more about your situation and what is causing you pain.  On some level, our first few discussions are about understanding what you need and what will make your life feel better.  It also helps me see what solutions can work the best: private coaching, a workshop, reading a book or even a combination of all three.  Ultimately the decisions about what we do are up to you, but I will certainly give you my honest, heartfelt recommendations about what to do to move toward being happy after the end of what your marriage was.
My suggestion to you is to schedule your session with me now and after, continue your exploration of how you can work with me by visiting the links below to learn more:
However you start your journey towards healing and understanding your best next steps, the important part IS to start. If I can be here for you as a divorce coach and support in achieving your goal to be happy after divorce, I would be glad to do so.  Reach out and we'll get started right away.