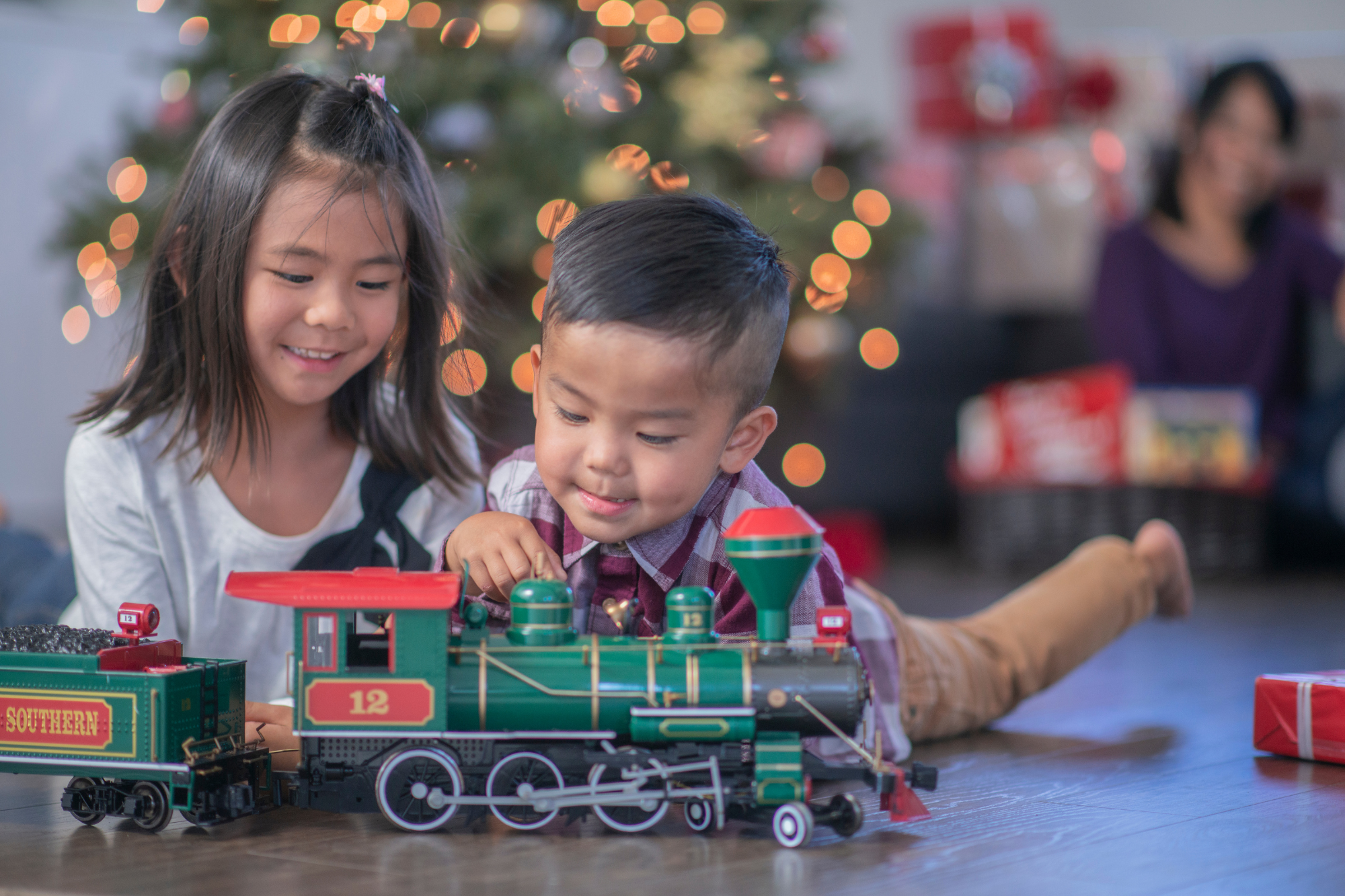 What I Wish All Kids Of Divorced Parents Thought About The Holidays
Divorce and the holidays can make things pretty miserable for kids. Here's how to help your kids of divorce have happier holidays even if they aren't with you.
For way too many kids of divorced parents the holidays aren't all that merry. Instead, the holidays are filled with confusion and guilt.
These kids experience confusion because they often have a hard time keeping track of schedules about when they're going to be with Mom, when they're going to be with Dad, and when they're going to be with their friends. Then layered on top of this confusion is guilt.
Kids of divorced parents often feel the need to be actors. They don't want to upset Mom by talking about Dad in front of her and they don't want to upset Dad by talking about Mom in front of him. So, these kids learn to act like their other parent isn't as important as the parent they're with right now. The pressure to continue the charade amps up around the holidays and then the guilt comes. Many of these kids feel guilty that they're looking forward to being with the other parent and that they have to leave the parent they're with right now to do that.
I got to see this confusion and guilt first-hand with my bonus sons.
The first time I spent the holidays with the boys, I was uncertain what to expect and a little cautious.
The way things worked out, our first holiday together was New Year's. Cameron, our youngest, was only 13 at the time, and he was required to transfer flights in traveling from his mom's home to our new home on the other side of the country. Because none of the adults involved, much less Cameron, was comfortable with him doing this on his own, his older brother, Anthony, came along with Cam to visit us.
The boys were extremely happy to be spending time with their dad. I did my best to make sure we all had a fun time and celebrated the New Year in a way that everyone could participate in. (I bought some fun champagne flutes and chilled a bunch of Dr Pepper. Instead of toasting in the New Year with a glass of champagne, we welcomed it with our Dr Pepper and a burping contest. Talk about unusual and fun!)
At some point during their visit, I innocently asked the boys about their Christmas.
It was as if I'd hit a switch. Both of them became very quiet, their faces went blank and they gave me an obligatory "It was fine." I was genuinely interested in hearing about how wonderful their Christmas was, but they just weren't comfortable talking about it – especially with their dad within earshot.
I also was confused about Cam's repeated asking about when he and Anthony were going to leave. Back then, I wasn't sure why he was asking. Was it because he was homesick, because he couldn't remember, or because of some other reason? Now, after learning all I've learned about blended families and enjoying my bonus family, I understand that it was probably a combination of all of the above. I also know that there was one other very important reason. He had two different homes – one with Mom and one with Dad that was VERY far away from Mom's.
Luckily our holidays today aren't tainted by any of the kids feeling confusion or guilt. Of course, they're all adults now, but we've all made an effort over the years to encourage them to enjoy the holidays and look at them as opportunities for double the presents, double the fun, and double the love.
THIS is what I wish all kids with divorced parents thought about the holidays – double the presents, double the fun, and double the love.
The thing is kids with divorced parents need help to get there. And it's up to us, their divorced parents along with their bonus parents to help. We need to be OK – really, genuinely OK – with knowing the kids love their other parent and bonus parent and that they have fun with them. It's only by being OK with this knowledge that any of us are going to be able to provide a safe place for the kids to just be themselves and not worry about having to act a particular way in front of us. By doing this we can go a long way to eliminating the guilt that so many kids with divorced parents experience during the holidays.
Eliminating, or at least minimizing, the confusion the kids have about where they're going to be and when is something that's fairly easily solved with calendars that get used and talked about in both of their homes. That's one thing that I wish I had known about when Cam was still a kid. I know it would have made a HUGE difference in how he was able to keep track of time while he visited with us because I know the HUGE difference it's made in the lives of other kids with divorced parents.
So how can you help your kids with divorced parents think about the holidays as being filled with double the presents, double the fun, and double the love? Take a peek at Your Functional Divorce Assignment and I'll give you a few ideas.
Your Divorce And The Holidays Assignment:
Get really comfortable and OK with the facts. Your kids love you. Your kids love their other parent(s), too. Your kids might even love their bonus parents. Your acceptance of these facts is the first step for you to be able to support your kids in having healthy relationships with all the adults in their lives.
Encourage your kids in their excitement about spending some time with their other parent(s) – especially over the holidays. Have you ever noticed how much more you enjoy something when you've been able to anticipate it? The same thing works for your kids. The more you allow them to anticipate the holiday events with you and their other parent, the more they'll be able to enjoy all the festivities and the more comfortable they'll be in just being themselves.
Get a calendar. If you haven't already, get a calendar that you can use as a family to note when the kids are going to be with you and when they're going to be with their other parent. It goes a long way toward helping the kids be able to plan what they want to do too.
I'm Dr. Karen Finn, a divorce coach and advisor helping people just like you who are dealing with the stress and pain of divorce. You can join my newsletter list for free weekly advice. If you're interested in taking the first step toward working with me, you can schedule an introductory private coaching session.
If you'd like more help with how to deal with your life now, read more articles about

Life After Divorce

.