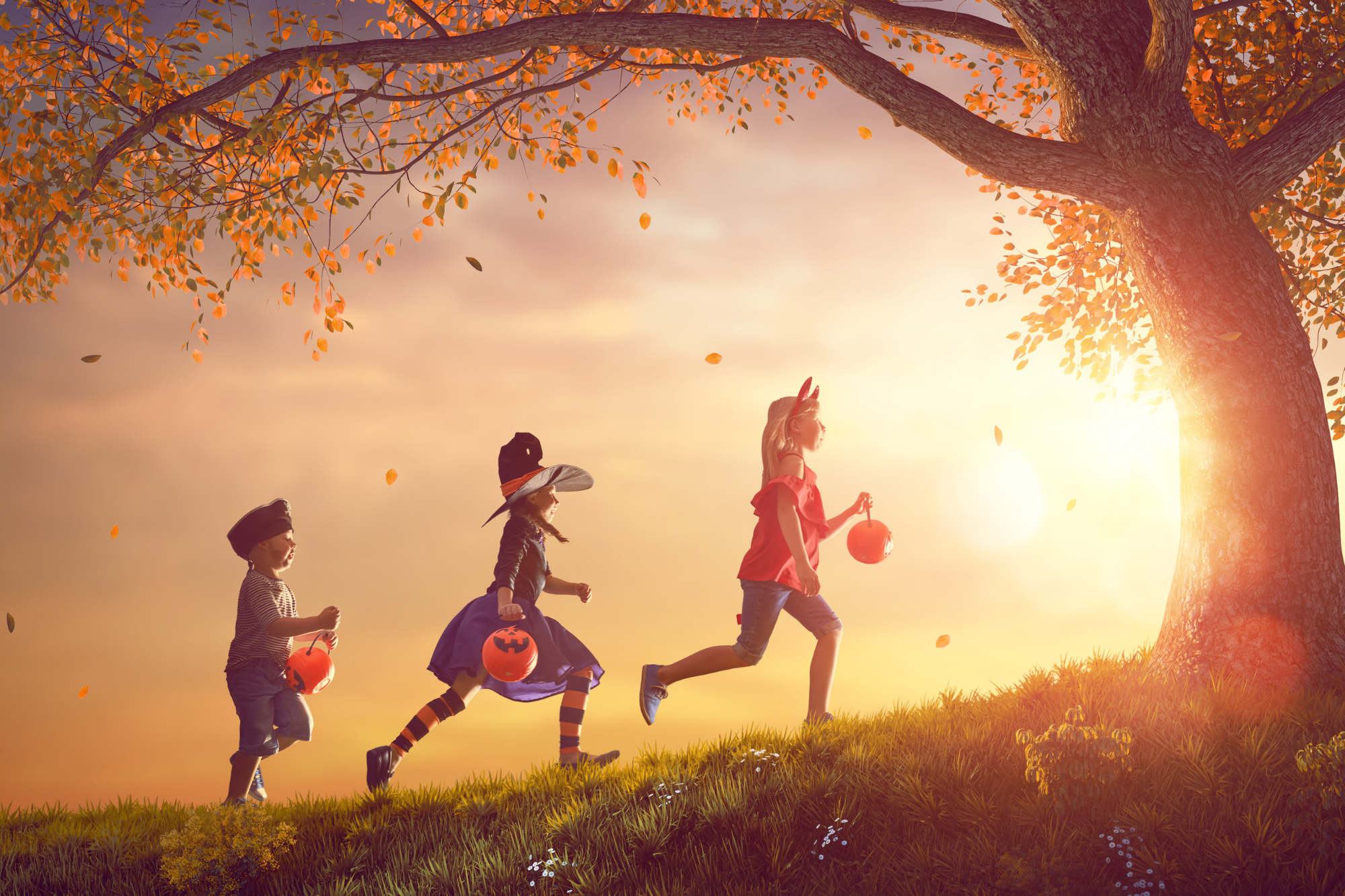 11 Halloween Ideas For Celebrating With Your Kids Post-Divorce
Don't let not having your kids on the 31st prevent you from celebrating Halloween with them!
Halloween marks the beginning of the holiday season. From October 31st on, the parties, shopping, anticipation and, if you're recently divorced, dread begin.
Why dread? Because now it's sinking in that being with your children for all the holidays is a thing of the past. You'll be sharing your kids with their other parent. And that means you'll be A.L.O.N.E. for at least some holidays every year.
Yup, alone for the holidays.
After you let that sink in for a moment, it's time to get into action and start planning how you can still celebrate each of the holidays with your children even if you don't have them on the official holiday day.
And the best place to start is at the beginning of the holiday season – Halloween.
To get you started with your planning, here are 11 Halloween ideas that you can use as is or as the jumping off point for your own amazing way to still have bunches of Halloween fun with your kids.
Have a Halloween party for your kids. Make sure it's a costume party. And for extra fun include a piñata and bobbing for apples.
Have a monster meal. Dress up and eat monster food like eyeballs (peeled grapes), brains (cauliflower) and blood and guts (spaghetti with marina sauce) with your fingers.
Take your kids trick-or-treating. Just because you don't have your kids on October 31st, that doesn't mean you can't take them out to ring a few doorbells. Just enlist the help of understanding friends and family and trick-or-treat at their homes.
Go on a hayride or to the pumpkin patch. Both of these activities ooze fall and fun.
Have a scary movie marathon. Of course the movies will need to be age appropriate. And once you have your scary movie queue selected, pop-up some jumbo bowls of popcorn, turn out the lights, fire up Netflix, and see who screams first!
Carve jack-o-lanterns. You can go old school or get creative.
Create a scavenger hunt. This is great for older kids! Create clues that lead your kids all over the place and then finally to the candy.
Have lunch with them at school on their costume day. Heck, if you have fun, you might decide to have lunch with them at other times throughout the school year too!
Turn off all the lights and tell ghost stories by flashlight. You know what I mean. Put the flashlight under your chin so you have an eerie glow and take turns weaving your most frightening tales.
Go to a haunted house. There are all kinds of haunted houses that pop-up around the beginning of October. Pick the biggest, scariest one that's also age appropriate for your kids.
Go on a ghost or haunted places tour. Most communities have haunted places or ghost tours. If yours doesn't make up your own tour and delight your kids with fanciful tales of ghouls and unexplained events.
Going through the holidays without your kids is really tough. But if you allow yourself to use the Halloween ideas as the starting point for learning how to celebrate each of the holidays in a new way, you'll quickly discover that you can make any time you have with your kids amazing and holiday-ish.
I'm Dr. Karen Finn, a divorce coach and advisor helping people just like you who are struggling with co-parenting. You can join my anonymous newsletter list for free weekly advice. If you're interested in taking the first step toward working with me, you can schedule an introductory private coaching session.
Looking for more support and ideas for making your life better post-divorce? You'll find what you're looking for in Coparenting.