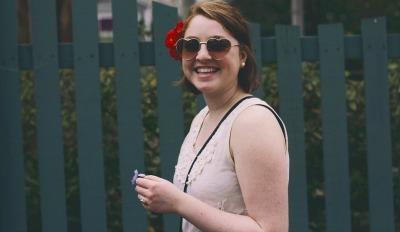 5 Daily Habits To Jump-Start Success In Your Life After Divorce
Yes, even with a failed marriage your life after divorce can be successful (and happy).
I can hear you now. "Success? Who the crap can think about success or happiness when their marriage just ended in divorce?"
Although you might not initially believe me, you should think about both happiness and success right now – not from the standpoint of how you don't have either, but from the standpoint of how you can achieve both.
Look, your life is happening right now and the only way to make sure your life after divorce works for you is if you make the effort to start getting some things in order as quickly as you're able.
Don't get me wrong. I'm not being flip about the pain you're feeling.
Your divorce is probably one of the lowest points of your life. (It was for me.) Not only is your old life stripped away, but you're faced with really hard questions about how to make your way through life on your own (maybe even as a single parent).
You're going to have to continue the hard work you've already been doing to set yourself (and your kids) up for a successful post-divorce life. Transitioning from married to single isn't easy. And believing that your life after divorce could ever feel good seems almost impossible right now.
But I know you can do it. How? Because you (and your kids) are worth it. You've got too much life ahead of you to call it quits now and settle for miserable.
So what do you do? You start small by developing some habits that will form the foundation on which you can build a happy and successful life after divorce.
Below are the 5 habits you need to develop to build your life after divorce into one that feels successful and that you love.
I've listed these habits in this order for a reason – to give you the most critical one first. Taking care of you has to come first. If you're not taking care of you, you can't do much else for long.
So don't worry if these 5 foundational habits seem like too much right now. Just work on the first one.
And when you're ready, start picking up the others so you can build your life after divorce on a solid foundation that will easily allow you to have the happiness and success you both want and deserve.
I'm Dr. Karen Finn, a divorce coach and advisor helping people just like you who want to survive and thrive after divorce. You can join my newsletter list for free weekly advice. If you're ready to take the first step toward working with me as your personal coach, you can schedule an introductory private coaching session.
Looking for more support as you re-create your post-divorce life? You'll find the help you want in Life After Divorce.