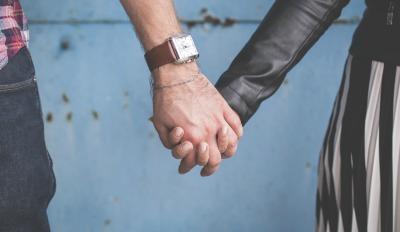 4 Simple Tips For Preventing Divorce
Although there are no guarantees, these tips could make all the difference.
Every day people tell me stories of their struggles with learning that their spouse wants a divorce (or is at least strongly considering it). These people struggle because divorce is the last thing they want.
They know that although it takes two people to decide to get married, it only takes one to decide to divorce and that they desperately want to change their spouse's mind. And so they ask me, "How can I save my marriage?"
The first thing I do when these people ask me for help is to let them know that the only way to have a shot at fixing things is to look at themselves – not their spouse – and get into action. Then I share the fact that even if they do get into action and follow my advice perfectly, there's no guarantee they'll be able to save their marriage. Finally, I tell them that if they don't at least try, they're almost certainly headed for divorce.
And for those people, like you, who are brave enough to look at themselves and do their absolute best to save their marriage, I give them the following advice.
Focus on what you want. Obviously, you want to prevent your spouse from divorcing you. But the thing is you need to focus so strongly on this goal that you skip the pity party, the blame game, and the begging and pleading that your mate reconsider. Focusing on what you want means that you're going to be the best and most positive person you can be. Because when you're that person, you're at your most persuasive and desirable.
Get clear about the issues. Remember all the negative things your spouse has said about you and your marriage in the past? It's time to dredge them up, but not as accusations or painful memories. You're remembering them because they hold the beginnings of understanding exactly what isn't working for your spouse. Continue working on these memories until you can come up with a factual list of what you believe your mate sees as the problems in your marriage. After you've created your factual list, in a dispassionate yet confident way share the list with your spouse to verify that you correctly understand the issues. Once you understand the issues you'll be able to start addressing them – either on your own or with the help of a professional.
Behave as though you deeply love your spouse. Here's a list of things to do that make marriages last.

Take care of yourself. This means both your appearance and your health.
Connect lovingly with your spouse every day.
Compliment your spouse – both privately and publicly.
Treat them as they want to be treated and not how you want to be treated.
Respect your marriage vows and remain faithful.
Do fun things together.
Spend time apart to do the things you enjoy, but your spouse doesn't enjoy.
Be friends.
Be willing to discuss the tough stuff – money and sex.

Address the old hurts. If your spouse is holding on to grudges or resentments, you need to address them because they're contributing to your spouse's desire to divorce. But don't stop there, just pause. The only way to completely get your marriage back on track is to air your grudges and resentments too so they don't get in the way either. Just hold off on resolving these until you've addressed all of your spouse's old hurts.
As you've read these tips, you've probably realized that none of them will be especially easy to implement. They will be a lot of work – all without a guarantee that your spouse will want to stay.
But here's the thing, if you don't try, you'll have to live with the uncertainty of whether you could have prevented your divorce. And you deserve to know that you did everything you could to turn things around.
(And even if you can't prevent your spouse from becoming your ex, there is a consolation prize for doing all this work. You'll be in a much healthier and better position to make it through your divorce.)
I'm Dr. Karen Finn, a divorce and personal life coach. I help people just like you who want to save their marriage. You can join my newsletter list for free weekly advice. And, if you're ready, you can take the first step toward working with me as your personal coach by scheduling a private consultation.
Looking for more tips on dealing with a difficult marriage? You'll find what you're looking for in Unhappy Marriage.
This article originally appeared on DivorceForce.