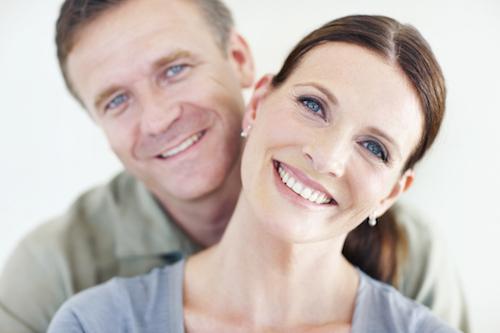 Is There Hope If You Stay?
Karen says,
"Trying to figure out if you should keep trying to make your relationship work or call it quits is confusing and heartbreaking.
What's grounds for divorce for one couple is just a bump in the road for another…"
Each and every time I work with someone who wants to save their marriage, I have to ask myself, "Can this marriage be saved?"
I know there are few iron-clad rules to follow when trying to decide if there's still hope for a marriage.
But the first questions I always ask are about the deal-breakers.
You need to ask these questions too and absolutely, positively call it quits if:
you, or someone in your care, is the victim of abuse by your mate
there are untreated addictions
you and your spouse are providing an abysmal example for your children
But, outside of those situations, rest assured there ABSOLUTELY IS HOPE.
Unfortunately, hope doesn't make fixing a relationship easy (if it did, you wouldn't be reading this). Chances are you're probably feeling very alone in the world as you ask yourself "Can this marriage be saved?". Chances are you're wondering whom you can really trust to be objective about your marital concerns. Everyone in your personal life has an agenda even if they are coming from positive, loving places.
But getting good feedback, honest, solid, real feedback, is critical to making a decision as tough as this one. That's where I can help.
Maybe some of this sounds familiar:
You wonder if your spouse will ever be able to change.
You question how much of the problems are because of you.
You believe you're in a no-win situation.
You find yourself frustrated by your inability to communicate with your spouse.
You feel trapped and worry if you can ever feel free to be you again.
I get it. I've been where you are right now. When I married my husband in 2009, having both been through the struggles of divorce before, we knew that we had to prioritize our marriage (aka work on it) every day. To do this we regularly examine what does and doesn't help us get through our days. We work hard to shed the roles, rules, rituals, and responsibilities that don't work for us. Is it easy? No. Are we always on the same page about things? No. In fact we've both questioned the viability of our marriage individually and jointly many times. But one of us will always start the ball rolling to make things better. We each put in the effort to get the support we need, do our research, and check in with our guts and goals.
Being on the other side of the,"is there hope if I stay?" question and making my marriage better, there's one important thing I want you to know: it only takes one to start making things better. I know this because I've done it myself and through my work as a divorce coach I've also helped lots of other people to do it.
And I can help you too.
No one can tell you exactly how things will turn out for your marriage because you, your spouse, your family, and your marriage are unique.
Why does this matter?
Because the truth is that there's a balance sheet that only you can fully understand. What does this look like? As you think about your marriage, ask yourself if the efforts you're putting in match up with what you're getting out of the marriage. This balance sheet can be calculated in love, in time, in life events, in connection, even in the fulfillment of your big life goals. If things are adding up, there's a check in the "keep it going" box; if not, there's some thinking to do to make a good decision if staying is the right thing for you to do.
But in order to get there, you need to turn over every stone by examining your reactions to your spouse, how you speak to and with your spouse, and how they respond to your new ways of doing things. It's through this thorough process of exploration that you'll be able to make a confident decision about the viability of your marriage.
And you can do this in one of two ways: as a victim or a victor.
What do I mean by this? Some people are afraid to ask for help because they're embarrassed or ashamed. They would rather wait for their spouse to make the decision for them, or they believe they can do it all on their own. But a great marriage requires honesty, purposeful action, and support. If you believe otherwise, then you're not being true to yourself. And by not being true to you you're allowing yourself to be a victim of your circumstances instead of the victor of your life.
Being a victor takes commitment.
And commitment requires that you're more direct, heartfelt, true and real in your life. Then, and only then can you really figure out if your marriage can be saved.
When you choose to be a victor, the one very special guarantee you have for your efforts is that you will live without regret. You will know without a doubt because you did the work, asked the hard questions and really explored the life you're considering leaving, that you made the best decision for your life. And that is a gift that you will appreciate for the rest of your life.
If you're ready to ask for the support you need to confidently and without regret make one of the biggest decisions of your life, schedule your Complimentary Consultation with me. We'll use the time to start creating your unique path to understanding if the hope you have for your marriage can blossom into the wonderful and fulfilling relationship you both deserve.
Still wondering if working with me is right for you? Here's what one now happily married man had to say about working with me:
"I want to say THANK YOU!!!!!!!!!!!!! My wife and I reconciled in August 2012 and dealt with a lot of underlying issues mending all of the past hurts. I have kept your advice in the forefront of my mind daily about being positive and always moving forward. The emails (newsletters) I still get always remind me to stay humble, grateful and to be happy in the moment. I can say confidently that our marriage is calmer, more supportive, more passionate than ever.Thank you for making a profound difference in my family's life!!!! You are a blessing in this troubled world." James
Schedule your Complimentary Consultation now.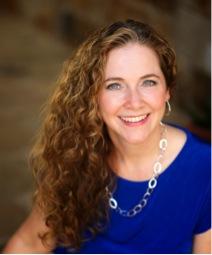 FacebookTweetPin No matter how you look at it divorce sucks!…at least in the short term. But more and more research is being done on how divorce impacts former spouses. The results are sobering. Karen and her guest Dr. Jennifer Ridley, a functional medicine doctor, discuss the long-term health implications of divorce and what you can…
Read More