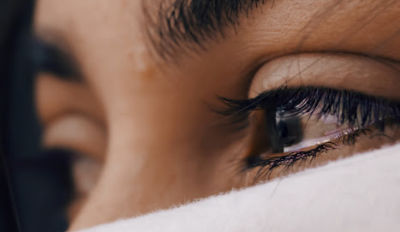 How Do I Know Things Are Going To Be Alright?
The first step is to choose to make them that way – no matter what.
Horror. Destruction. Betrayal. Loss. Grief. Fear. Pain. Loneliness. Guilt. Rejection. Shock. Disbelief. Anger. These are just a few 1-word descriptions of divorce.
Although they're each powerful, none of these words evoke any positive thoughts. And that's because they are all attempts to describe the devastation of divorce.
Divorce is never truly understood until you experience it yourself – until you know firsthand what it feels like to have not only your relationship, but your life and your identity stripped away.
Complete and utter devastation of all that was is incomprehensible to anyone who's never experienced it. And yet these people who don't really get it try to console you by telling you things are going to be alright.
What do they know?!
How can things ever be alright again?
These are important questions because they hint at the depths of your despair.
But, despite their naïveté, these people are correct that things will be alright (usually) because they know you. They know that deep down, under all of the pain, you're strong. They've seen you overcome other setbacks in your life and they have confidence in you – even if you don't have it in yourself right now.
However, there's still the chance you could prove them wrong. But that's only if you give up. If you choose to stop pushing forward, to stop wanting better for yourself (and your children), to settle for the misery you're currently experiencing, then things won't be alright. You'll have chosen to let the negativity of divorce define you.
Having the ability to choose what you want next in your life is an incredibly powerful position for you to be in because it means you can create what you want next. It doesn't mean it will be easy. It just means it's possible.
So if you want to know things will be alright, you need to choose to make your life better. When you make that choice with all your heart, then things will be alright.
But simply making this choice doesn't change the way things are at this exact moment.
What choosing to make your life better and not letting your divorce define you means is that you'll have to continue to feel the pain. But now when you feel the pain you'll know that you're doing what you need to do to make things better too – no matter what. And that knowledge will change everything.
No matter what other horrible things happen along the way or how horrible you feel, you continue to choose to make things better. You choose to do what needs to be done. Your focus and determination alone guarantees you that things are going to be alright. They'll be different, but things will be alright. And when things are alright you'll be good too.
Now this is easy to say, but not necessarily easy to do because you're in the midst of divorce negativity. So, here are some tips for stepping out of the negativity – just a bit – so you can get to the point of continuously choosing to make things better:
As you regularly practice these four tips, you'll be able to more and more regularly step out of the negativity so you can focus on making your life better.
And just like everyone else who's made the choice to make their life better and refused to let their divorce define them, you'll be able to use different words to describe divorce than you're using right now. Your new positive 1-word descriptions of divorce might even include: Empowering. Confidence-building. Self-love. Creation. Self-discovery. Joy.
I'm Dr. Karen Finn, a divorce and personal life coach helping people just like you who are struggling with divorce and don't know how to stop the pain so they can move forward with their lives. You can join my newsletter list for free weekly advice. And if you're interested in taking the first step toward working with me, you can schedule an introductory private coaching session.
Looking for more support and ideas for feeling better after your divorce? You'll find what you're looking for in Dealing With Grief.
This article originally appeared on DivorceForce.