Whatever you bring with you to your divorce will color your experience. Make sure you're bringing what you want to have!
My husband and I are going through the process of selling our home and buying a new one. If you've ever gone through the sale and purchase of a home, you know how stressful this process can be.
We'd been talking about moving for a couple of years, but hadn't done anything else about it because it was easier to just stay put and complain instead of being willing to do what we knew to be right for us and move.
Luckily, when we were making some minor remodels to our home, we mentioned to our contractor that we were thinking of moving. Well, this woman heard our deep desire for something different and challenged us to put up or shut up.
We rose to the challenge – mostly. We still had some bumps in the road to getting our house ready to put on the market and fully committing to the work necessary on our parts. But, we did get our work done.
And you know what happened? We had a full-price contract on our home within 48 hours of putting it on the market.
Now you might think that's the end of the story, but it's not. You see the fellow buying our house didn't seem to be fully committed to the purchase. Throughout the 10-day option period, he did strange things including, but not limited to, putting an offer in on another house.
Well, all these strange things the buyer did finally got us when just hours before the end of his option period, this fellow asked to change the closing date into the next month. He wanted to change the date because he didn't want to have to start paying his mortgage this month – at least that's the story we told ourselves. We were furious! He had originally requested a closing date that was within 4 weeks of his offer and we jumped through hoops to find a new home that could also close very quickly. Of course our plans were contingent upon the sale of our home to him. It seemed like all of our dreams for a new home in the country were crashing down around us.
Jim, my husband, and I talked and yelled and made up more stories about this guy who supposedly wanted to buy our home and we made up stories about his realtor too. We were furious and miserable that someone else seemed to have complete control over whether or not our dreams came true. We were also feeding off of each other's negative energy which escalated things even more.
Then a funny thing happened. In the midst of all this drama and misery, we both had a memory – a memory of what it was like to get divorced. We realized that what we were experiencing was almost identical to what we felt when we were going through the legal process of divorce.
Luckily, this is when my training kicked in. I realized three important things:
I was too close to what was going on and making the worst of what was happening. I needed to step out of all of my emotions and look at the sale of the house as the business transaction it was.
As an adult, no one has control over my life unless I give it to them. I could still choose what I want to be, to do, and to have in my life even if this first attempt at selling our home didn't work out. I just needed to be willing to work for it and accept the consequences of my decisions.
My perception of what was going on was creating my reality. As long as I believed the buyer and his realtor were jerking us around, I was being jerked around. As soon as
I changed my belief and the story I was telling myself, I could see that this buyer just might be afraid of the responsibilities of home ownership and I could more easily put my anger and frustration aside.
These three important things are exactly what I work with my clients on to help them identify what they're bringing to their "divorce party" and then change their experience to one that feels better and more hopeful.
Your Functional Divorce Assignment:
If your divorce and the legal process have you tied up in knots, here are some ideas for loosening the knots.
Develop the skill of moving between your emotional self and your logical self. There is a time and place for experiencing the rollercoaster of emotions that typically accompany divorce. There's also a time and place for putting them to the side so you can make the business decisions that need to be made during divorce.
Decide what you want to be true about your life one year from today. For most of us who go through divorce, the divorce can be all consuming. We can get in the habit of just doing the minimum to get by because of all the energy and effort involved in getting divorced. What we tend to forget is that our lives will go on. By developing a sense of hope or desire for something in the future, you'll be able to get through what needs to happen with the divorce because you know things will be better.
Which of your beliefs are keeping you tied up in knots? The wonderful thing about beliefs are that they are all yours which means you have complete and total control of whether or not you keep them. If you have a belief or two that are contributing to your misery, you might want to consider what you life would be like if you changed or dropped them. If you recognize that your life would be better without these beliefs, you might have just discovered the oomph you need to change them.
I'm Dr. Karen Finn, a divorce coach and advisor helping people just like you who are dealing with the stress and pain of divorce. You can join my newsletter list for free weekly advice. And if you're interested in taking the first step toward working with me, you can schedule an introductory private coaching session.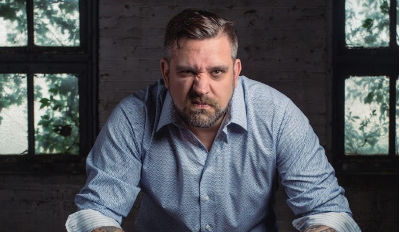 The faster you move past blame the faster you'll heal from your divorce.
I was 8 when my family moved from Toledo, OH to San Jose, CA. I loved the adventure of being in a new place, being able to walk to school, the road-side stands selling bing cherries and I really loved cable TV.
Back in the early 70s, cable TV wasn't a fact of life like it is today. Being able to almost always find something kid-friendly and interesting to watch whenever I wanted was awesome!
Some of the re-runs I'd watch after school were Password, The Dating Game, The Gong Show and The Newlywed Game. Of course being so young, I didn't understand all of the jokes in these shows but I loved watching them because everyone was laughing so much.
All of these memories came rushing back last week when a woman reached out to me asking if there wasn't something she could do to get all that should belong to her in the divorce. Of course I was confused at first because she was calling from Texas and Texas is a no-fault divorce and community property state. When I probed a bit deeper, she let me know that because her husband had cheated and it was his fault they were getting divorced she believed she was entitled to more of the marital assets. After we finished our conversation, all I could think about was that this woman went from playing and winning The Dating Game and The Newlywed Game to wanting to play and win The Blame Game.
She's not alone. Most of us want to play The Blame Game when we get divorced. It's somehow easier for it to be one person's fault that the marriage ended in divorce. Someone has to be the reason why things failed and that person needs to be punished. Right?
RIGHT! At least that's what I believed when I got divorced in 2002. But I don't believe that any more. Now I believe that although The Blame Game is a normal part of the divorce process, the longer you play this game the longer it takes before you get over your divorce and maybe even the longer it takes to get through the legal process of divorce.
I'm not alone in my thinking on this. The legislatures of each of the 50 states have come to pretty much the same conclusion and implemented no-fault divorce laws to diminish the intensity of The Blame Game in the courtroom. Before these laws were enacted, it was required that one spouse prove that the other spouse had violated the marriage in some way before a divorce would be granted. I imagine divorce cases were more like criminal cases back then and I can't even begin to imagine what going through that would do to the children.
Luckily, today the legal process attempts to make divorce a bit easier on the soon-to-be-former spouses, but that doesn't stop them from playing The Blame Game outside of the courtroom.
The Blame Game allows you to have a target for your anger. So long as that target is your ex and you're expressing your anger in healthy ways, your anger can serve a good purpose. It can help you disconnect emotionally from your ex. When you're feeling angry at your ex, you can even feel like you're winning. But the benefits from being angry diminish the longer you stay angry and you discover you aren't really winning the game after all.
The only long-term winners of divorce are those who don't play The Blame Game for long. They're the ones who realize that it takes two people to make a marriage work and two people for the marriage to fall apart. They're the ones who are willing to look long and hard at themselves, to dig through the barriers they've built and hidden behind and become better at being authentically themselves without a need to point fingers.
Your Functional Divorce Assignment:
Ready to stop playing The Blame Game once and for all? Your Functional Divorce Assignment will help you put an end to the game — or at least help decrease your participation in it so you can heal from your divorce. Ask yourself these four questions below.
1. What specifically are you blaming your spouse for? Are you blaming them for having an affair? Are you blaming them for not loving you? Are you blaming them for squandering the marital assets or getting you into debt? You're probably blaming them for multiple things. Make a list of everything you're blaming your spouse for.
2. How do you feel when you look at the list? Most players of The Blame Game don't feel especially good when they're playing. They may feel a vindicated anger, but that's very different from feeling good. My guess is that you'd rather feel good than continue blaming your spouse.
3. How would your life change if you stopped blaming your spouse? Be as specific as you can about what your life would be like and the emotions you might feel. You might feel free or relaxed or happy or confident or…
When I stopped playing The Blame Game, I felt both exhilarated and a bit scared, and these feelings were so much better than the turmoil I had been feeling.
4. What steps can you take to start your life changing in this positive way? You might want to start focusing more on what you want your life to be like instead of how it got to be how it is right now. You might want to simply make a decision that you will now stop all blame. You might take some time to think about how you could have contributed to the situation that you've been blaming your spouse for. There are all kinds of things you might choose to do to stop playing The Blame Game; the important thing is that you choose one to start with and then do it.
I'm Dr. Karen Finn, a divorce and personal life coach helping people just like you who are dealing with the stress and pain of divorce. You can join my newsletter list for free weekly advice. And, if you're ready, you can take the first step toward working with me as your personal coach by scheduling a private consultation.
This article originally appeared on YourTango.
One of my clients recently asked me if it was weird for her to want to be friends with her ex-husband's sister. I asked her for a few more details about the relationship to see if I could figure out why she was asking this question. She started squirming in her chair as she gave me the details. It turns out she was feeling weird about wanting to remain friends with her former sister-in-law because she thought she wasn't supposed to.
The first special occasion I attended with my husband's family was weird for me because his ex-wife was there and each of his siblings referred to her as their sister-in-law. I had all these thoughts about them sending me a message that I wasn't welcome.
My client and I had both bought into the common belief that once you divorce, you're expected to divorce the entire family and might even declare them enemies.
What I've come to realize and teach is that the common belief is WRONG. Each relationship you have is unique. Each relationship can grow, wither, and transform. Each relationship can do this independently of the others if you're both willing to let it.
What all this means is that family occasions can still be special occasions with the entire family present. Sure, you might not choose to hang with your ex or their new partner, but there's no reason why you can't continue to enjoy having large birthday parties for your kids or huge Thanksgiving celebrations with the extended family.
What all this also means is that family occasions don't have to be like they were before the divorce either. Maybe your former in-laws aren't willing to continue to have you be a part of their lives right now and that's OK.
Basically, it comes down to choices, how do you want to celebrate special occasions now that you're divorced? You might want to continue celebrating as you have in the past or you might want to start new traditions. What I want you to know is that it's all good. There aren't any rules about how things have to be (unless of course rules were created as part of your divorce agreement).
Now I know I just told you there aren't any rules, but let me give you a couple ideas to think about to help you keep or make your special occasions special after divorce.
When most people divorce, then tend to feel a bit lost or lonely. These feelings can often make it difficult to want to celebrate special occasions. I want to encourage you to be aware of this and celebrate any way. You deserve to have a good time. If you have kids, they deserve to have a good time. And the added bonus is that if you have something to look forward to, then you just might help yourself get through the lost and lonely feelings more quickly.
You might also want to consider celebrating occasions you didn't celebrate before. Maybe you want to start making the anniversary of the first moon walk a special occasion and have a wine and cheese party to celebrate. Maybe you want to start celebrating obscure holidays like Ground Hog's Day or National Pizza Day. Again, the idea is to add some fun and something to look forward to because it will help you work through the worst of your divorce more quickly.
Special occasions can still be special after divorce. They may or may not include your in-laws, but the most important things is that they include you – you feeling wonderful as you celebrate whatever occasion it is.
Your Special Occasions After Divorce Assignment:
Evaluate the special occasions you have in your calendar. Which make send to continue celebrating? Which need to be eliminated? What new occasions need to be added?
If you don't have any special occasions in your calendar because your ex always took care of that for you, make a list of the special occasions you want to celebrate and get them in your calendar ASAP. Having special occasions to look forward to will help you continue to feel connected with others and combat the loneliness most people experience with divorce.
I'm Dr. Karen Finn, a divorce coach and advisor helping people just like you who are dealing with the stress and pain of divorce. You can join my newsletter list for free weekly advice. If you're ready to take the first step toward working with me as your personal coach, you can schedule an introductory private coaching session.
If you're looking for more help on how to deal with your life now, read more articles about Life After Divorce.