Posts Tagged 'divorce stress'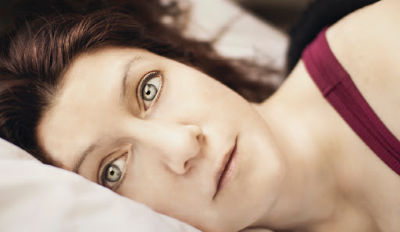 Divorce is one of the most stressful life events you can go through. And one of the most common symptoms of being stressed out is an inability to sleep well. Yet, sleep is one of the best ways to minimize the effects of stress by allowing your body and mind to recover. It can seem like you're in a catch 22. You're stressed out because of all the changes resulting from your divorce and really wanting a good night's sleep (or two!), but you're so stressed out and your mind never slows down long enough to get the sleep you're craving which makes you more stressed. ARGGH!
I want you to know there is hope for a good night's sleep. These are my top 5 tips for getting the rest you need to help you more effectively and easily deal with the stress of your divorce.
Make sure your room is a place where (theoretically) you can easily go to sleep. Is your room dark enough? If not, get yourself a sleep mask. Is the temperature of your room conducive to sleep? If not, add a fan or more blankets or put on a pair of socks. Is your room quiet enough or too quiet? If not buy some ear plugs or listen to some music or put the TV on a sleep timer.
Make sure your bed is welcoming. Especially when you're dealing with the stress of divorce, your bed can feel empty. While I don't recommend finding someone to fill it until after you've finished the bulk of your healing, I do recommend cuddling with a pet or even getting a body pillow and tucking it tightly next to you.
Get your body to relax by doing some exercise daily. The stress of divorce dumps all kinds of hormones into your blood stream. The purpose of these hormones is to give you energy. If you're not using up that energy, you're going to be stuck with the buzz at night when you'd rather be sleeping. A great exercise for dealing with the stress of divorce is to get outside in nature and go for a walk, a jog, a run, a bike ride or even go skiing. Being in nature and active releases a lot of stress and will allow you to relax and fall asleep at night.
Keep a notepad and pen by your bed. The stress of divorce can also keep your mind running at a million miles an hour. You've got thoughts and worries about remembering to do things, about things you've already done and then there are all the thoughts about trying to understand why your ex, the person who promised to love you, is doing what they're doing. Actually taking the time to write all those thoughts down will stop your worry about trying to remember all the things you want to do, will stop your worry about what you've already done and help put into perspective that your ex just isn't the person you married any more.
Develop a night time routine conducive to sleep. Divorce is disruptive to everything in your life including your nightly routines. Now's the time to create a new nurturing routine that help you prepare for a restful and restorative night's sleep. As inspiration for creating your routine, here's mine. At about 9:00pm, I'll get my exercise clothes laid out for the next morning, floss and brush my teeth, lay out my clothes for the next day, wash and moisturize my face, put a glass of water on my nightstand, crawl into bed, write in my gratitude journal, turn on my meditation recording, turn out the light, put on my eye mask and then drift off to sleep.
Following these tips helps most of my clients start to get more restful sleep at night. If after a couple of weeks you're still not sleeping well, it's time to visit your doctor and see what suggestions they have.
Your Functional Divorce Assignment:
Evaluate your bedroom. Make sure it's a place you're comfortable sleeping. If it isn't, do what you need to do to make it that way.
Grab some extra pillows and put them where you can easily get them if you decide you need them during the night.
Schedule some daily exercise outdoors. I'll bet you'll be surprised at how big a difference this can make in helping you to relax.
Put a pen and notepad by your bed. If it's already there and waiting for you, you won't have to get out of bed in the middle of the night tonight and search for either one.
Develop your nighttime routine. A great starting point for your routine, after you've done the previous steps, is to decide on a consistent bed time. A consistent bed time works for kids and adults too with helping to prepare your body for sleep.
I'm Dr. Karen Finn, a divorce and personal life coach helping people just like you who are dealing with the stress and pain of divorce. You can join my newsletter list for free weekly advice. And, if you're ready, you can take the first step toward working with me as your personal coach.
If you're looking for more help recovering from divorce, read more articles about Healing After Divorce.
Have you ever felt all tangled up on the inside and didn't know which direction to turn?
Or maybe you've felt that you're stuck in quicksand and it's taking all your effort to just make it through each day?
Or worse, you've felt that you're wearing a choke-chain of all your responsibilities and don't really know who you are anymore?
Don't worry. I've been there. In fact, everyone I know who has been through divorce has been there before too. Overwhelm can be hard to overcome and yet it's a common part of divorce. Knowing how to get through it or stop it all together is a critical skill to develop. What I'm going to share with you today are some of the techniques I regularly use with myself, my family and my clients when things start to feel overwhelming.
1. Change your story.
When I was finding my way through the aftermath of my divorce, I used to tell myself really scary stories. They were stories of doom and I told them over and over again – like a broken recording. I was feeling overwhelmed and the stories I told myself made things worse. I didn't see any way that I could ever stop the chaos I was living in. I felt like I was performing and not really living. I was really miserable!
But, things slowly changed when I started changing my internal story. Instead of envisioning a life of doom and destruction, my stories became more about experiencing sadness and then more about being tired of the sadness and imagining what changes I could make. And then, I started actually making changes – some really big changes. I started living again instead of feeling like a prisoner of circumstances.
It can be the same for you. Simply by changing the story you're telling yourself, you can dramatically (even if it takes time like it did for me) change your life for the better and stop feeling overwhelmed.
2. Take care of you first.
For those of us who have a tendency to get burned out, when we feel stressed about out divorce it can be especially easy to forget about taking care of ourselves and just focus on what needs to be done for others instead. After all, they're depending on us, right?
It's easy for me to identify a new client who isn't taking care of themselves because they have a difficult time answering questions like
Are you getting enough sleep?
Are you exercising?
Are you eating nutritious meals?
in the affirmative. They'll squirm a bit before answering or try to deflect the question with a joke or some explanation as to why they can't sleep or exercise or eat well.
If you can't honestly say you're getting enough sleep, adequate exercise and eating well, you would probably benefit from taking better care of yourself. Taking care of yourself isn't an afterthought – something you do after you take care of the rest of your responsibilities. Taking care of yourself is VITAL to you being able to take care of your responsibilities. Without your physical well-being, you won't be able to take care of anyone or anything else, so, please, make sure you're putting you first and treating yourself well.
3. See the lighter side and laugh.
Somehow, when things are really miserable and you're just not sure how you're going to deal with one more pressure, there comes a moment when you realize just how ridiculous everything is – all the pressure and stress suddenly become laughable. I've found the best thing to do when I reach that point is to laugh. I'm not talking about a simple tee-hee-hee or chuckle, I'm talking about a really deep from the gut laugh.
Laughter is a great cure for stress and overwhelm. It causes you to loosen some muscles and tighten others. It requires you to breathe differently and it gets some different hormones flowing through your body – the kinds that help you to feel better.
In working with my clients, I often incorporate really bad jokes to get some laughter going. Laughing always lightens the mood and allows my clients to see things from a slightly different angle and break the strangle hold overwhelm had on them.
With overwhelm and stress being such common elements of our daily lives – not to mention divorce, these 3 simple ideas can be a great springboard for you to prevent yourself from succumbing to burn out.
Your Functional Divorce Coaching Assignment:
The next time you're feeling stressed out, pick one of the 3 suggestions above and try it out. After all what have you got to lose besides your stress? I know that if you consistently take the necessary steps to help you deal with the stress of your divorce, you'll be better able to manage it.
I'm Dr. Karen Finn, a divorce coach and advisor helping people just like you who are dealing with the stress and pain of divorce. You can join my newsletter list for free weekly advice. And if you're interested in taking the first step toward working with me, you can schedule an introductory private coaching session.
© 2013 Karen Finn. All rights reserved under all copyright conventions.