Posts Tagged 'love patience hope'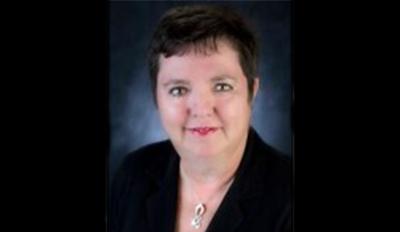 More than 350,000 family abductions occur in the U.S. each year, nearly 1,000 per day. 1,000 children abducted by a parent, a relative every day! On November 2, 1987, I lost my two children to such an abduction by their father. Monica was almost six years old; David was one and half. I had never known or heard of anyone who had had a child abducted either by a family member or non-family individual(s). I did not know where to turn or what to do. What I fervently did know was I would find and be with my children no matter the obstacles. Above all, I vowed I would never give up hope.
During the almost thirteen years it took for me to locate and reunite with Monica and David, my journey had many twists, turns, and often heartbreaking dead-ends. For a long time, I was unable to look at or touch my children's toys and clothes that had been left behind. I would drive by the school where Monica had attended kindergarten and I would start to cry. A child in a stroller would remind me of David.
There were numerous calls to and conversations with local, state, and Federal law enforcement, and attorneys both in the U.S. and Mexico. There were repeated futile attempts to find organizations that would help. There were disreputable private investigators who claimed they would find and bring Monica and David home if I just paid inordinate amounts of money. Ultimately, I connected with The National Center for Missing and Exploited Children (NCMEC). This organization understood and I knew they would undertake the steps needed to find my children.
As the years went by searching for my children, I made important professional and personal decisions. I knew that I had to take care of myself both physically and emotionally in order to be a strong person and parent when I reunited with Monica and David. I sought and obtained my accreditation in public relations and started a firm, which continues today. In conjunction, I found immense value in therapy, which allowed me to grow and obtain a sense of self. Along the way, I met a man, Earl, who is now my husband. He has been my rock and support through all the "ups and downs" in the journey.
Through the relentless efforts of several at NCMEC, Monica and David were found in Toluca, northwest of Mexico City. I will never forget April 4, 1999, when I received the incredible news!
Except it was not a fairy-tale reunion. Monica and David were strangers. My children had been told I was dead, and as I was still alive, why had I waited all these years to come for them? Both stated that we would never be friends and, definitely not family. My journey in searching for my children was not over. It had actually just begun. And, I was determined, more than ever, to remain hopeful and patient that one day I would have a relationship with my children.
Nine years after we reunited, on February 4, 2008, my birthday, David called me. "Happy Birthday, Mom, I love you!" I was speechless.
The following year, Mother's Day 2009, Monica sent me a card.
"Happy Mother's Day, Mom! Love, Your Favorite Daughter!"
Today, Monica calls me Favorite Mom and she is Favorite Daughter.
And David calls Earl "Dad" and signs all of his cards, emails, and texts to each and both of us, Love, Son.
My journey continues.
P.S. – Susan Morrow's book chronicling her search, reunion, and rebuilding the relationships with her children is due to launch fall 2013.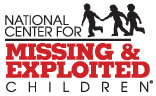 Susan Morrow MissingKidsLogois a crisis management specialist and helps organizations in the areas of internal planning, communications with media, community, and industry audiences, and counseling during actual crisis situations. She uses her immense talents as a consultant at the National Center for Missing and Exploited Children. In this role, Ms. Morrow's nationwide team of 20 volunteers supports families whose children have been abducted by one parent or a family member to locations here and abroad. She and her team have helped over 2,000 families in the last seven years. Ms. Morrow also counsels families experiencing long-term abductions and provides post-reunification support.
Your Functional Divorce Assignment:
As you're progressing through your divorce, how have you been able to use love, patience and hope to get through your toughest spots? I hope that you're not in Susan's situation of having your children abducted, but I know that you have had some tough times. These are the times I'm asking you to think about how you've had a chance to use love, patience and always hope to make it through them.
How might you rely more on love, patience and hope to support yourself as you use your divorce as the starting point for you to live the BEST of your life? Although it might not seem like your divorce could actually be the beginning of the BEST of your life, with a bit of determination and creativity it can be. If you'd like some support in figuring it out, just let me know. I'll be happy to help.
If you're looking for more help on how to navigate the challenges of your life now, read more articles on Life After Divorce.