Posts Tagged 'moving past divorce'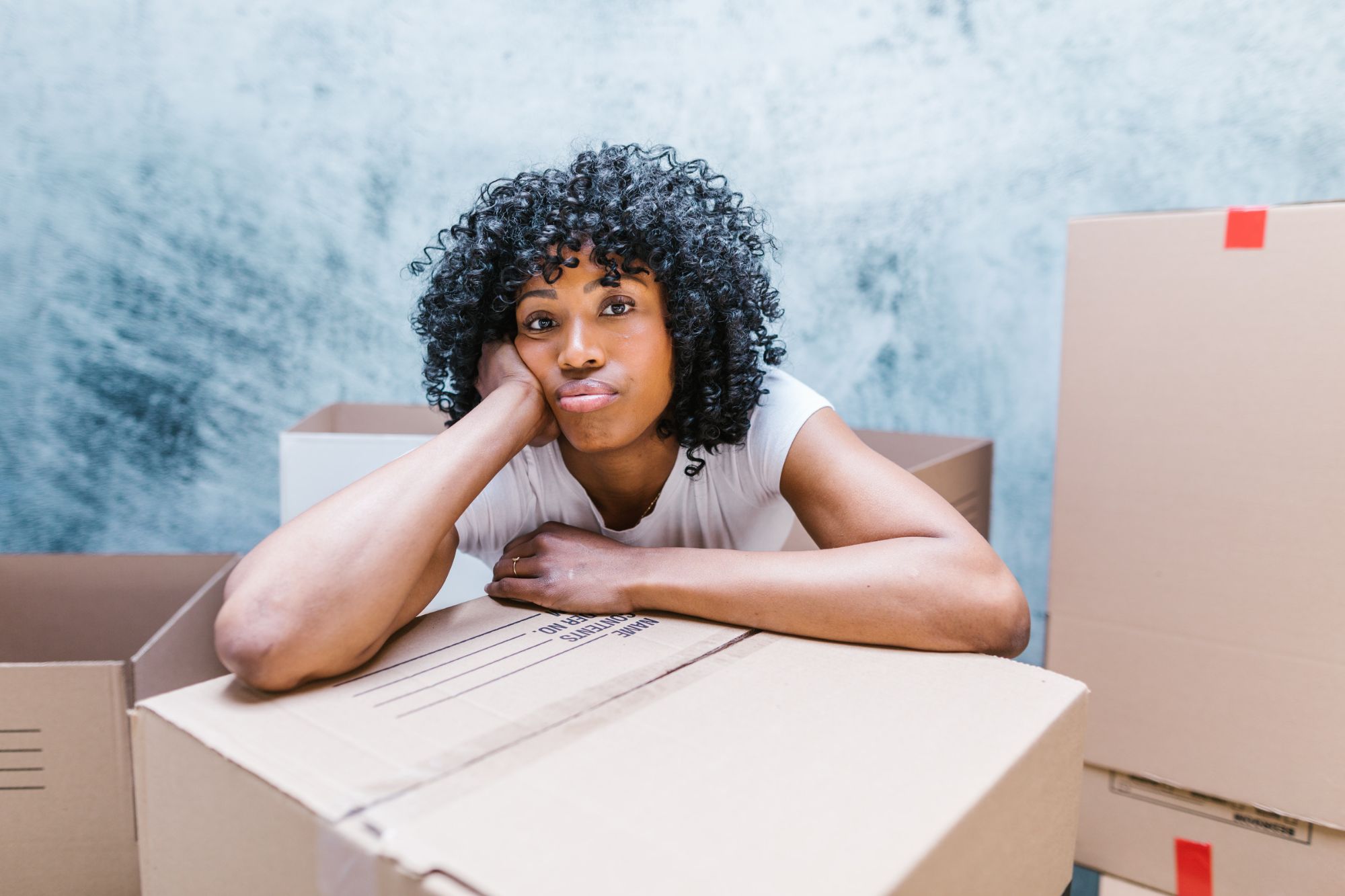 Three things you need to do to successfully move on after divorce.
When I think about all the work I do as a divorce and personal life coach and how I help people navigate the chaos and confusion of divorce so they can get on to living the best of their lives, I realize that the bulk of my work really involves 3 tasks. I work with people who want to move on after their divorce people so they can:
Take care of themselves
Separate the present from the past and create their future
Realize they're not alone
These are three tasks everyone is required to complete to be able to successfully move on from divorce.
So many people who get divorced give up on themselves. I was one of them. I gave up on myself when I got divorced. I thought that since I'd failed at my most important relationship what's the point? Why bother doing anything more than go through the motions of living? Yes, this was the voice of me experiencing melodrama and situational depression.
Although I didn't know it at the time, my work as a divorce coach over the last few years has taught me that most people feel a version of this when they get divorced and that it's not a place anyone should stay for long.
It's vital that you take care of yourself when you get divorced. It's the only way you'll be able to move on and discover what's possible for you. (You've also got to take care of yourself to take care of your kids too.) Taking care of yourself involves things like eating appropriately, getting enough sleep, finding employment if you don't have it already and asking for help when you need it.
The next big piece of work everyone who's ready to move on from their divorce needs to complete is separating the present from the past and taking the steps necessary to create the future they really want.
This recognition of the difference between the past, present and future is the focus of any type of coaching. Most coaches call it closing the gap between where you are now and where you want to be.
However, with divorce, things are a bit trickier because there's usually such a strong pull back to the past and wanting to understand why the divorce is happening not to mention grieving the marriage and all that went with it.
Don't worry if you feel like this is the hardest part of moving on from your divorce because this is the one task that most people have the most difficult time with. The key to completing this particular task quickly is to have appropriate support. You might look for the support you want and deserve from a family member, friend, clergy, therapist or divorce coach. Just make sure that the person or people you're getting support from really know what it's like to get through divorce and can help you move on from your divorce quickly and completely.
The third task is the one that really helps people make quantum leaps toward their desired futures post-divorce. Getting involved in a divorce support group or workshop that focuses on both commiserating AND accountability is the quickest way for you to realize that you're not all alone when you're going through divorce.
Unfortunately, not all divorce recovery groups are created equal, so you'll want to do a bit of research to find the one that will work best for you. You'll want to ask anyone you know who's taken a divorce workshop if their workshop provided both an opportunity to share what they were going through AND accountability for moving forward between classes/sessions. You can also ask your attorney for a recommendation of a good class in the area. Here are three websites for organizations that offer divorce recovery workshops that you can check out: Divorce Care, Rebuilding Workshops, and When Your Relationship Ends Workshops.
If you're ready to successfully move on from your divorce, realize that there are only 3 things you need to do:
Take care of yourself
Separate the present from the past and create your future
Join a community so you recognize that you're not alone in getting through your divorce
Once you start your work on completing these tasks you'll develop the focus and determination to not only move on from your divorce, but to get on to making the rest of your life the best of your life.
Your Functional Divorce Assignment:
Which of the three tasks to moving on from divorce do you need to pay the most attention to right now? Most of us like to think that we need to multi-task to get things done – including healing from divorce, but that's just not true. All that anyone can truly focus on at any instant is one thing, so start at the top of the list and see, if you need to take care of yourself, if you need to separate now from the past and design your future, or if you need to search for and join a divorce support group.
What help do you need to accomplish this one task? When you're going through divorce, just about everything becomes a bit more difficult to do because of the huge changes divorce brings with it. It's 100% OK to ask for some help. So go ahead and ask for the help you need. You're worth it!
I'm Dr. Karen Finn, a divorce and personal life coach helping people just like you who are dealing with the stress and pain of divorce. You can join my newsletter list for free weekly advice or take the first step to work with me as your personal coach.
© 2013 Karen Finn. All rights reserved under all copyright conventions.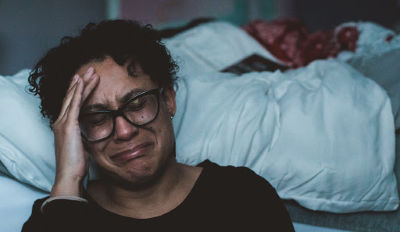 Loneliness is one of the first most painful emotions to appear when you get divorced. Even if you were lonely in your marriage, it's just somehow different when you are living alone. (Yes, this is true even if your children are living with you.)
The ways that people express loneliness are unique to each person. You might be like a hermit crab and withdraw into your shell, peering out at the rest of the world with a sad and dejected expression. Or maybe you avoid experiencing loneliness by being with someone, actually anyone either in person, by phone or even via social media, so you don't have to be alone. Then again, you may experience loneliness by keeping busy – VERY busy – with work, or volunteer efforts, or with your kids and their activities. Or maybe you like the buffet approach and use a little hermit crab and keeping VERY busy with a touch of never allowing yourself to be alone.
What I want you to know is it's natural to feel lonely when your relationship ends.
At some point you'll start to realize the pain of loneliness can be an opportunity to rediscover the best of you and heal from the pain of your divorce. And once you reach this point, you'll be able to move through the worst of the pain of divorce much more quickly and not get stuck in it.
The realization that you're experiencing the pain of loneliness is usually accompanied with the question "When will I stop hurting so much?" Every time you ask this question, you've got the chance to try some other way of moving past the pain and on to some other emotion. Even if the new emotion is discomfort, I can tell you that it's LOTS better than being stuck in the pain and misery of loneliness. And every single time you choose to experience a less painful emotion, you're closer and closer to being able to say "I've stopped hurting so much."
For most of us who have been through divorce, our realization of the cessation of the pain isn't immediate. It's a gradual recognition of being able to enjoy things more, a desire to participate more in life again and a genuine willingness to be happy.
I wish I could tell you exactly when your pain of loneliness will stop, but the truth is I can't and no one else can either. But, I can tell you some of the signs that you're getting over your loneliness and have started becoming comfortable with alone-ness and being you. Sometimes knowing the indications that the worst is over can be incredibly comforting.
The signs you're moving forward beyond the painful feelings of loneliness include:
When you stop hiding out at home
When you stop trying to find any other relationship to avoid being lonely
When you stop being connected 24×7 with Facebook, your iPhone, and the virtual realities of computer and online games
When you are content doing activities by yourself – going to the movies, going out to eat, etc.
When you stop letting feelings of loneliness control your behavior
When you start enjoying the new things you're doing as part of your Functional Divorce
Your Functional Divorce Assignment:
The next time you're hit with the pain of loneliness, take a moment, recognize that the pain will ease with time and know that you have some signs you can be on the lookout for to know that you're heading past the worst of it.
I'm Dr. Karen Finn, a divorce coach and advisor helping people just like you who are dealing with the stress and pain of divorce. You can join my newsletter list for free weekly advice. And if you're interested in taking the first step toward working with me, you can schedule an introductory private coaching session.