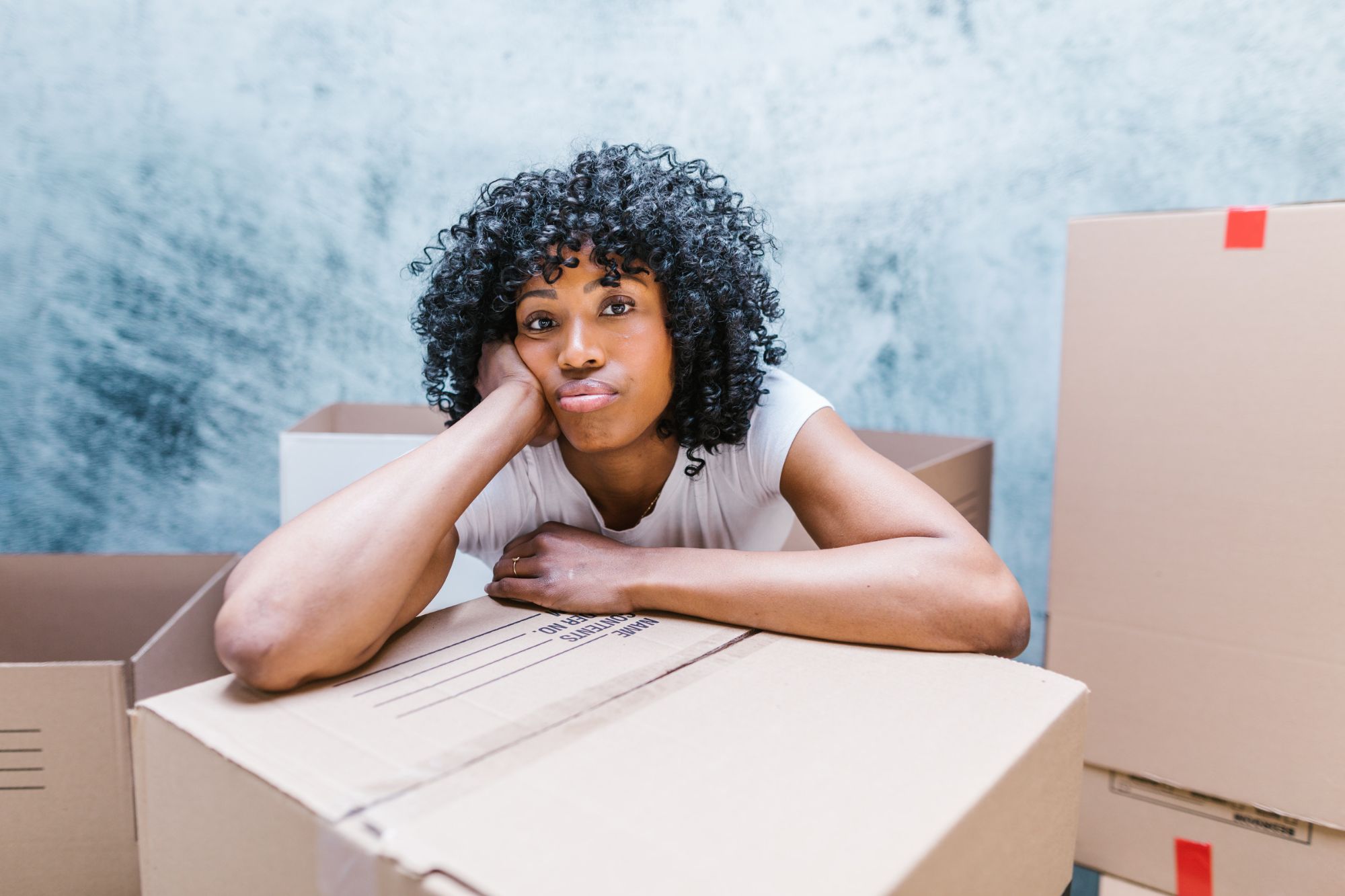 Three things you need to do to successfully move on after divorce.
When I think about all the work I do as a divorce and personal life coach and how I help people navigate the chaos and confusion of divorce so they can get on to living the best of their lives, I realize that the bulk of my work really involves 3 tasks. I work with people who want to move on after their divorce people so they can:
Take care of themselves
Separate the present from the past and create their future
Realize they're not alone
These are three tasks everyone is required to complete to be able to successfully move on from divorce.
So many people who get divorced give up on themselves. I was one of them. I gave up on myself when I got divorced. I thought that since I'd failed at my most important relationship what's the point? Why bother doing anything more than go through the motions of living? Yes, this was the voice of me experiencing melodrama and situational depression.
Although I didn't know it at the time, my work as a divorce coach over the last few years has taught me that most people feel a version of this when they get divorced and that it's not a place anyone should stay for long.
It's vital that you take care of yourself when you get divorced. It's the only way you'll be able to move on and discover what's possible for you. (You've also got to take care of yourself to take care of your kids too.) Taking care of yourself involves things like eating appropriately, getting enough sleep, finding employment if you don't have it already and asking for help when you need it.
The next big piece of work everyone who's ready to move on from their divorce needs to complete is separating the present from the past and taking the steps necessary to create the future they really want.
This recognition of the difference between the past, present and future is the focus of any type of coaching. Most coaches call it closing the gap between where you are now and where you want to be.
However, with divorce, things are a bit trickier because there's usually such a strong pull back to the past and wanting to understand why the divorce is happening not to mention grieving the marriage and all that went with it.
Don't worry if you feel like this is the hardest part of moving on from your divorce because this is the one task that most people have the most difficult time with. The key to completing this particular task quickly is to have appropriate support. You might look for the support you want and deserve from a family member, friend, clergy, therapist or divorce coach. Just make sure that the person or people you're getting support from really know what it's like to get through divorce and can help you move on from your divorce quickly and completely.
The third task is the one that really helps people make quantum leaps toward their desired futures post-divorce. Getting involved in a divorce support group or workshop that focuses on both commiserating AND accountability is the quickest way for you to realize that you're not all alone when you're going through divorce.
Unfortunately, not all divorce recovery groups are created equal, so you'll want to do a bit of research to find the one that will work best for you. You'll want to ask anyone you know who's taken a divorce workshop if their workshop provided both an opportunity to share what they were going through AND accountability for moving forward between classes/sessions. You can also ask your attorney for a recommendation of a good class in the area. Here are three websites for organizations that offer divorce recovery workshops that you can check out: Divorce Care, Rebuilding Workshops, and When Your Relationship Ends Workshops.
If you're ready to successfully move on from your divorce, realize that there are only 3 things you need to do:
Take care of yourself
Separate the present from the past and create your future
Join a community so you recognize that you're not alone in getting through your divorce
Once you start your work on completing these tasks you'll develop the focus and determination to not only move on from your divorce, but to get on to making the rest of your life the best of your life.
Your Functional Divorce Assignment:
Which of the three tasks to moving on from divorce do you need to pay the most attention to right now? Most of us like to think that we need to multi-task to get things done – including healing from divorce, but that's just not true. All that anyone can truly focus on at any instant is one thing, so start at the top of the list and see, if you need to take care of yourself, if you need to separate now from the past and design your future, or if you need to search for and join a divorce support group.
What help do you need to accomplish this one task? When you're going through divorce, just about everything becomes a bit more difficult to do because of the huge changes divorce brings with it. It's 100% OK to ask for some help. So go ahead and ask for the help you need. You're worth it!
I'm Dr. Karen Finn, a divorce and personal life coach helping people just like you who are dealing with the stress and pain of divorce. You can join my newsletter list for free weekly advice or take the first step to work with me as your personal coach.
© 2013 Karen Finn. All rights reserved under all copyright conventions.