Posts Tagged 'anger and divorce'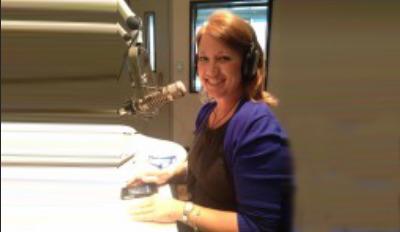 It's only natural to feel some anger when a marriage breaks down to the point of no return. It is understandable to be angry when feeling betrayed by anyone, especially a spouse or ex-spouse. Anger is such a powerful emotion that sometimes it is nearly impossible to keep it to ourselves, even during moments when we know we should. This is not to say that anger should be avoided or hidden. Recognizing and dealing with anger is an important part of healing and moving on from a divorce. There are right times, right places and right ways to acknowledge, express and work through anger towards your ex-spouse…none of which are in front of your children!
Regardless of how angry you are and regardless of how justified your anger might be towards the other parent, burdening your children with your anger towards the other parent is not only unfair to your children but can cause them very serious emotional harm.
Children naturally love both of their parents, regardless of their adult mistakes and regardless of how flawed or imperfect the parents may be. When one parent disparages the other parent to or in front of a child, it is like a knife in that child's heart. Disparaging the other parent to or in front of a child can present itself in many forms including the following…
Making verbal comments that insult, ridicule, discredit or disrespect the other parent. This includes comments about the other parent's physical appearance, financial status, employment or any other aspect of that parent's life.
Physical gestures or body language that implies the other parent is not worthy of respect. This can include gestures such as eye rolling or loud sighs or sarcastic laughs or even a certain tone of voice that implies a negative message regarding the other parent.
Actions of custody interference towards the other parent out of anger or to seek revenge. This includes any behavior that crosses the appropriate boundaries established by separation or divorce. Some examples include obsessive and intrusive questioning about time spent with the other parent, frequent interruptions of time spent with the other parent and refusal to comply with the custody schedule.
In addition to children naturally loving both parents, children also naturally want to please and have approval from both of their parents. Burdening children with your anger towards the other parent places your children in an impossible loyalty bind by making them feel that may must choose to support and endorse your anger. While on the outside your child may seem supportive and in agreement with your hostility, it is a fact that on the inside your angry words and actions against their other parent are breaking your child's heart. As if children of divorce don't have enough to deal with, these inappropriate actions towards the other parent known as "alienating behaviors" causes children additional unnecessary stress. Just as a train without brakes picks up momentum, alienating behaviors pick up steam and escalate if the brakes are not put on. Sadly, alienating behaviors gone out of control ultimately lead to lifelong emotional and relationship issues for the children who are unfairly put "in the middle" of parents with unresolved and misdirected anger. Studies show that children put into this situation often suffer from anxiety, depression, substance abuse, self-harm and thoughts of suicide.
To not engage in alienating behaviors, separated or divorced parents must learn how to interact in a healthy way under the circumstances of no longer being in the same household. This is known as co-parenting. We must be realistic that this can be easier said than done at times so it's important to utilize tools to help us navigate through the anger without making our children casualties of our adult issues.
Fortunately, there are tools and resources available to specifically help in this area. A few tools and resources that can help are as follows…
Counseling or therapy with a licensed professional. Recognize that if you are unable to stop yourself from exposing your children to any alienating behaviors due to your anger, YOU need help! Again, it is understandable to feel anger when a relationship ends especially if you feel betrayed. There is no shame in needing help to deal with and get through such a painful time in your life. Take an honest look at your behaviors and do what you need to do improve your emotional health for the sake of your children.
Co-parenting classes. Due to recent awareness of the damaging effects of alienating behaviors on children, co-parenting classes are readily available. Co-parenting classes can be found through community centers, counseling offices, life coaches and other resources. Classes can be taken in person or online. Obviously, it takes both parents to commit to properly co-parenting. It might be difficult or sometimes impossible to get the other parent to commit to co-parenting. If you are still going through the divorce process, ask your attorney to have co-parenting classes court ordered to be completed by both parents before the divorce is finalized. One example of co-parenting classes can be found at http://www.childreninthemiddle.com/.
Co-parenting communication tools. Establishing and following proper boundaries is the key to co-parenting. To properly co-parent is to "stick to the business of parenting" and to not cross the new boundaries put into place by divorce. A co-parenting communication tool such as Our Family Wizard can be invaluable in this regard. Co-parenting communication tools such as Our Family Wizard provides parents with email accounts, calendars, file sharing and other resources tailored to facilitate proper and respectful co-parenting with appropriate boundaries. Children can also be engaged with the use of email accounts and calendars while utilizing filters that prevent the children from being burdened with the adult communications and decisions. Using co-parenting tools such as Our Family Wizard can alleviate a lot of stress and anxiety when trying to establish and honor the boundaries of proper co-parenting. If you're still going through the divorce process, ask your attorney to have the use of a co-parenting communication tool court ordered in your final divorce decree. A resource such as Our Family Wizard simplifies co-parenting by giving parents the tools needed to "stick to the business of parenting." For more information about Our Family Wizard, visit http://www.ourfamilywizard.com/ofw/.
Your children love and want a relationship with the other parent even if you no longer love or want a relationship with the other parent. Not only do your children want a relationship with their other parent, they NEED a relationship with their other parent. It is not about you or about your anger towards the other parent. It is about the health and well-being of your children.
The bottom line is you must put your love for your children above your anger towards their other parent. Putting your love for your children above your anger towards their other parent is the greatest gift you will ever give your children and while you might not believe it today, someday you will see it was also one of the greatest gifts you ever gave yourself.
For more information about co-parenting, alienating behaviors and parental alienation please contact Wendy Archer of Parental Alienation Awareness Organization USA at wendyarcher@rocketmail.com. The North Texas Chapter of Parental Alienation Awareness Organization USA holds monthly meetings on the 2nd Wednesday of every month in Southlake Texas. More information can be found by joining the PAAO USA North Texas Chapter facebook group at https://www.facebook.com/groups/paaonorthtexas/.
Your Functional Divorce Coaching Assignment:
How have you inadvertently let your anger about your divorce affect your children? This is a tough question. No one is a perfect parent regardless of whether or not they're dealing with divorce. The purpose of this question is to allow you to examine where you might be able to improve your parenting. After all, it's awareness that is the first part of changing for the better.
You might also enjoy reading…
The 8 Keys To Trust In A Post-Divorce Relationship
If you're looking for more help on how to navigate the challenges of your life now, read more articles about Life After Divorce.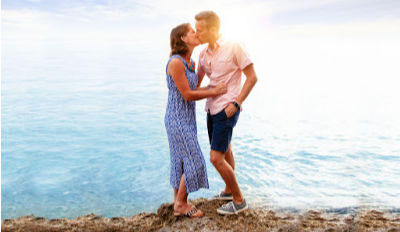 You've probably heard recommendations from other experts about how long you need to wait after divorce before you start dating. These other experts recommend that you wait anywhere from just 1 year to 1 year for every 4 years you were married.
I disagree with these one-size-fits-all recommendations. I believe that the only requirement for you to be able to successfully date after divorce is that you've finished your time in the Divorce Pits. The Divorce Pits are where you experience the most painful feelings of divorce – grief, anger, guilt and rejection.
I hope you can agree with me that you wouldn't want to date someone consumed with the Divorce Pits. So, if you're consumed with them, you're probably not going to find someone who wants to date you either. (You can find out if you're still in the Divorce Pits by taking the assessment here.)
Once you're out of the Pits, you're cleared to date. There are all kinds of ways you can meet people to date and I'll save a discussion of that for some other time. The point I want to get to here is that your dating should be helping you to determine what you do and don't like about yourself and others in a relationship. There are all kinds of things that people do and don't want in a relationship, but the one thing that EVERYONE WANTS is to be able to trust their partner.
Take It Slowly When You're Re-Learning How To Trust After Divorce
For many of us post-divorce, our ability to trust another isn't quite working ideally. That's why I recommend you build your trust in yourself first (read more here), then build your trust in friendships (read more here), before trusting someone in a committed relationship. The question I always get from my clients about this is how do I know if I can trust someone?
You can feel pretty confident about trusting someone in a committed relationship by using 8 different keys. These keys are things that you need to examine both in the other person and in your ability to give to them.
We'll start with the first four keys today and save the other four for next week's article. (Read part 2.)
The first 4 keys to trust in a post-divorce relationship are
Clarity – Clarity refers to the ability you and your partner have communicating with each other AND in the clarity you each have individually about being in the relationship. Are you both open and clear about what you want from the relationship? Are you both clear about what needs you'd like to have the other meet? Are you both clear about what you are and are not willing to do in the relationship? The important point about each of these questions is that you're clear individually without any pressure from the other person or fear of losing the relationship and that you're able to clearly communicate this to each other. (You should also be aware that after divorce we all change a lot, so just because you're clear about what you want today, next month, next quarter, next year, your needs of the relationship may change and you both need to be willing to continue being clear for the duration of the relationship.)
Compassion – Compassion refers to the ability you've each got to care for the other. Compassion in a healthy relationship MUST be two-way. There are times when one partner may need more compassion than another, but if the flow of compassion is only one-way, the relationship isn't conducive to building the level of trust necessary for a long-term committed relationship.
Character – Character is who you each are as individuals and in the relationship. It's not unusual for people to behave one way in front of others and another way in the privacy of their relationship. If you find that you're not behaving like yourself in a relationship, that's not a healthy relationship for you. If you find that you don't care for the way the person you're dating regularly behaves, then they're not the right person for you.
Competency – Competency can sound like a funny criterion for trust in a dating or love relationship, but it's really important. Would you want to be in a relationship with someone who is simply incapable of meeting your needs of the relationship? I doubt it. That's why I believe it's critical that you get some clarity on what you want in a relationship and what you're willing to give to a relationship. Once you know that, you'll have an idea of whether or not you've both got the competency to be in a relationship together.
I know that this is only half of the list, but it's a lot of information! These aren't necessarily simple keys. They require careful thought and a deep awareness of your feelings. But armed with these first keys, you've got a great starting point for figuring out if the person or people you're dating are right for you to enter into a deeper relationship with.
Your Assignment For Learning How To Trust Someone Again:
Get clear about what you want in your post-divorce relationships. You might be looking for your next great love or you might be looking for someone to hang out with and just have fun. It's important that you get clear about what you want so you'll be able to know if dating someone is in your best interest or not. AND so that you'll be able to have clarity telling the other person what you want.
How might you determine if the other person is compassionate? In my experience, this is one of those keys that takes time to evaluate. You might be able to tell enough about someone's lack of compassion quickly. However, if it's not glaringly obvious that the other person isn't compassionate, then seeing how you both act in stressful situations is probably the quickest way to determine your level of compassion for yourselves and each other.
If you're in a relationship with someone, do you like who you are when you're with them? For most of us who divorced, when we take an honest look back at our marriage we can usually find something about ourselves in the marriage that we've since changed or are in the process of changing. There was something about what our marriage had become that caused us to be less than ourselves. It's so very important that you not enter into another relationship that might cause you to not appreciate yourself 100%. So, if you don't like whom you are when you're with someone, it's time to end that relationship. If you do like who you are when you're with someone, the relationship just might be working and you might be closer to building trust.
Is the person you're in relationship with capable of meeting your needs? Are you capable of meeting theirs? If your answer is "yes" to both questions, you've got another key for building trust in this relationship. If not, then this relationship probably isn't in your best interest to continue for long.
Don't worry; you don't have to go through this alone. I'm Dr. Karen Finn, a divorce coach and advisor. I've been divorced and I know what you're going through. My specialty is helping people just like you who are dealing with the stress, pain and uncertainty of divorce. You can join my anonymous newsletter list for free weekly advice. If you're interested in taking the first step toward working with me, you can schedule an introductory private coaching session.
If you're looking for more help with putting together your post-divorce life, you'll want to read more at Life After Divorce.