Posts Tagged 'hugh scarbrough'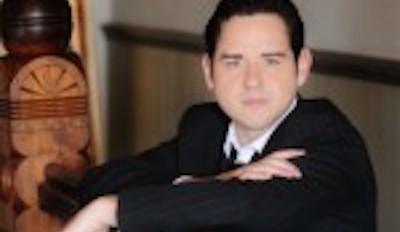 This week Hugh Scarbrough, ASID, RID, owner and founder of Hugh Scarbrough Interior Design, LLC, is our guest blogger. Hugh realizes design dreams for his clients that reflect their lifestyles, building client relationships for a lifetime. Touting more than ten years in the industry, he seamlessly blends his exprertise, education as a registered interior designer, and retail/worldwide travel experiences that serve his clients well.
To learn more about Hugh and his work, visit www.hughinteriors.com.
Summertime. June has arrived and so have the "lazy, sunny, and hot days" of summer! It is time for picnics, water sports and relaxing vacations. It is also a perfect time to create a new look in your home or summer retreat.
This year colors abound in design for summer. As I walked through the new fabric showrooms recently, I noticed the bright and colorful prints and paint colors: Chartreuse green; magenta pink; sunny yellow; striking blue; powerful red. Truly colors of the season! Seeing these beautiful colors sparked my excitement about the fun it is to incorporate summer colors into a home.
With the beginning of summer and a transition in your life, perhaps this is an excellent time to create a new look for your home, make a fresh start, and build lasting memories. Whether your style is contemporary or traditional, the bright summer colors may be integrated into the design you choose.
You may have a reluctance to create a new look in your home due to painful memories, including items of certain colors. If one or more of the bright summer colors ignite uncomfortable and/or angry feelings, for example, you may want to look at the colors from a different perspective. As it is important to have the "right" balance of color in a room, using those colors differently may create a fun and uplifting environment.
If you seek guidance from a professional interior designer, express the style you would like to create and the challenges you may be having with certain feelings, such as anger or anxiety. Colors have enormous impact on our moods. Red, for example, increases physical energy and vitality; at the same, it may provoke anger. If red is negative for you, focusing on greens, blues, and even yellows may be the wise direction for re-doing the design in your home. The color green supports balance and harmony. Blue denotes calmness and peace. And yellow increases lightness and personal power. A true balance for our homes and our lives.
As you are making plans for the summer, it is the perfect time to take a look at your home or "escape" retreat. Perhaps a new and nurturing design look may just be the answer!
Your Functional Divorce Assignment:
How can you add a bit of summer to your home? I love glass sculpture and I've recently added some beautiful aqua vases to my office to make it more summery. You might want to add a throw pillow or a throw to your home to bring the sunshine inside.
© 2013 Karen Finn. All rights reserved under all copyright conventions.